5 Reasons We Love Coronado During the Fall Season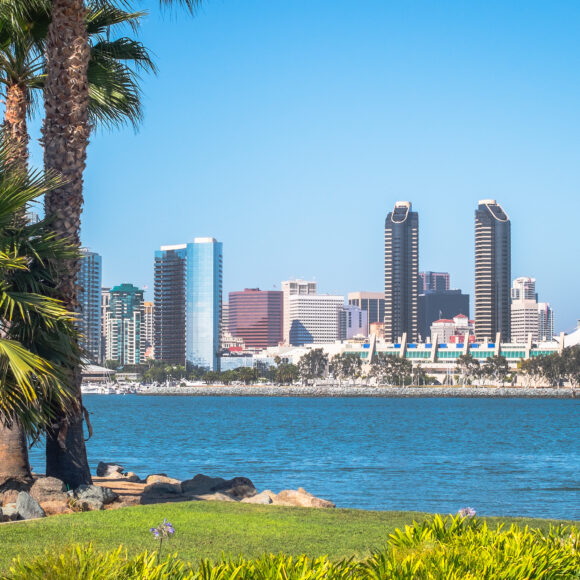 Though summer is a prime time to enjoy golden beaches and heavenly weather, Coronado shines in the fall as well. Visit our seaside haven in September, October, or November to enjoy less-crowded beaches, a more laid-back atmosphere, and of course, that extraordinary weather San Diego is known for year-round. Read on to find a few reasons we think fall is the best time to visit Coronado, written especially for guests of our Coronado hotel.
Sunny Days
Here's a little secret about San Diego: Even once the summer months are officially over, summer weather continues well into November. That means cloudless mornings, balmy afternoons, and warm evenings, even as other regions have started to turn chilly with the changing of the leaves. In terms of Coronado Island weather in September, October, and November, expect daily highs in the mid-70s. That may sound pretty mild, but under the rays of the sun, it can feel even warmer than that.
Outdoor activities reign supreme during this season. Get up early for sunrise under the bridge at Tidelands Park, borrow bikes from 1906 Lodge and bike the many paths around the island, or play a round of golf at the public course located next to Glorietta Bay.
From our Coronado hotel, you easily walk to nine of the island's beaches. If you love to swim, the water is still quite warm this time of year, especially in the shallower parts of the bay, such as the beaches by Coronado Ferry Landing.
Earlier Sunsets
Sunsets are a nightly ritual on the island, and seeing this display from Mother Nature is one of the most beloved Coronado activities any time of year. Anywhere you go in town, you'll be thrilled to see the sky transform from a bright blue to deep oranges and pinks. In the fall months, sunset comes earlier than it does in the summer and progressively gets earlier, from about 6:45 p.m. in mid-September to 4:45 p.m. in late November. That means you can enjoy the show while you eat dinner or immediately after your afternoon dip. Once the spectacle is over, you'll have the whole evening to explore the town's shops and bars.  
Fewer Crowds
The summer months are high season in Coronado, meaning it's the busiest, most bustling time of year. Visiting in fall instead is perfect for those who like a more low-key atmosphere with fewer crowds and less competition at local establishments. For a romantic getaway, a Labor Day weekend vacation, or a visit to family and friends on the island, the fall months can't be beat. Enjoy relaxed afternoons and evenings and check out some of Coronado's hidden gems, such as the vintage Village Theater or the Art in the Park event taking place every first and third Sunday in Spreckels Park.
Fall Brews at Coronado Brewing Company
Fall is a special time at this local brewery, a popular hangout near Coronado Ferry Landing. Coronado Brewing Company creates delicious brews specifically to be enjoyed during the fall months. Though we can't predict what the brewery will come up with this year, we can say that award-winning Palm Sway Island-Style IPA was released last September and quickly became a fan favorite. Oktoberfest Festbier was another seasonal brew celebrating the many joys of autumn.
Seasonal Menu Items
California's agricultural bounty makes for interesting seasonal menu items at restaurants all over the island. Taste the freshest produce presented in interesting ways. Watch for in-season fruit and vegetables like figs, guava, Brussels sprouts, artichokes, arugula, edamame, and kale. If you prefer to cook rather than eat out, make sure to catch the weekly Farmers Market on Tuesdays at Coronado Ferry Landing, where it's easy to stock up on fresh, seasonal produce from local farms.
_______________________________________________________________________________________ 
Fall is a beautiful time to stay at our boutique Coronado hotel, voted one of the most romantic hotels in the U.S. in TripAdvisor's Traveler's Choice Awards. Enjoy thoughtful accommodations with perks like complimentary breakfast, an evening happy hour, loaner bikes, and freshly baked cookies in your room.
◀ Go back