5 San Diego Comedy Clubs for a Night Full of Laughs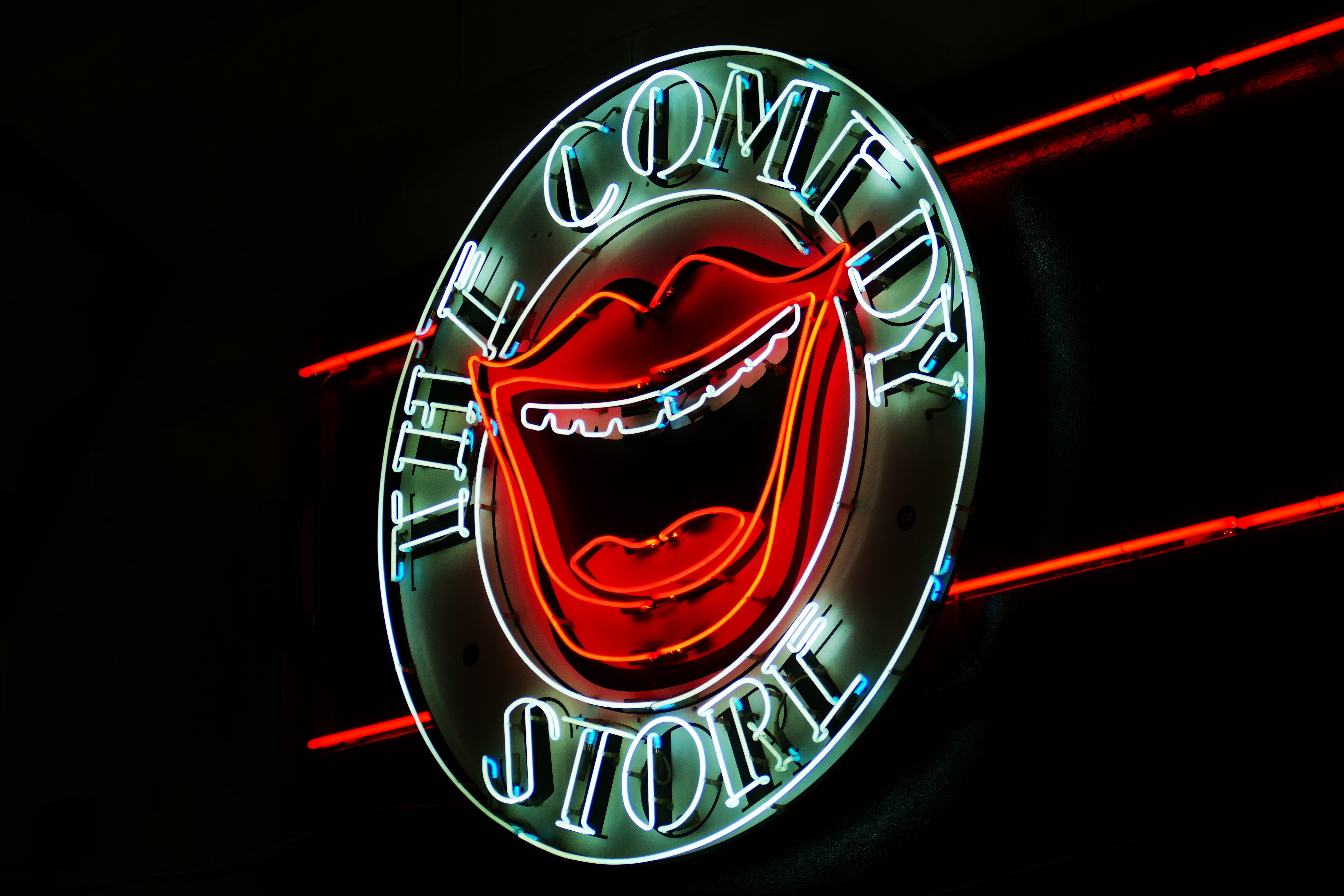 When many people think top-tier comedy, Los Angeles often comes to mind. Yet, San Diego may be one of the best-kept secrets in the world of stand-up comedy. Not only does America's Finest City offer up a homespun group of comedians who are just as funny, dedicated, and creative as their compatriots to the north, but it's also home to comedy clubs that attract some of the best comedians across the country with styles that appeal to multiple age groups.
Whether you're a connoisseur of comedy or entirely new to the scene, a night out at a comedy club provides all the necessities for good times, including plenty of laughs. Here are five San Diego comedy clubs that you can't pass up on your visit in town. Some of the best are right across the bay from 1906 Lodge and others are just a short drive away.
1. Mad House Comedy Club
Gaslamp
The world famous Mad House Comedy Club is just a short ferry ride away from Coronado and 1906 Lodge. Located right in the heart of the Historic Gaslamp Quarter, this beautiful comedy club is located in the Ingle Building, built in 1906, on the corner of Fourth Ave and F Street.
It's features a unique setup with two showrooms and a stained glass dome over the dining and main stage area. Upon being seated, you can cue servers by using an electric candle switch (so as not to disturb the show), ordering from a menu of drinks and food. Better yet, Mad House is a hub for all levels of stand up comedians including famous national headliners, super talented road pro's and open mic nights aimed towards helping the next generation of stand up comedians find their voice
2. The American Comedy Co.
Gaslamp
Also located in the Gaslamp Quarter, The American Comedy Co. is a locally owned and operated A-List stand-up comedy club and restaurant featuring the best nationally touring stand-up comedians in the business. Some of the featured headliners have included names like Joe Rogan, Bobby Lee, Tim Meadows, Christopher Titus, Tom Arnold, Doug Benson, Dave Foley and Sarah Colonna.
One of the biggest selling points of this comedy club is the intimacy of the venue which offers an old-city, speak-easy feel. It's also unique in that it offers a full kitchen serving delicious appetizers, entrees, and desserts available during all of it's shows.
3. The Comedy Store
La Jolla
Just a 25 minute drive away from Coronado Island and 1906 Lodge, The Comedy Store is located in downtown La Jolla. Following the success of The Comedy Store in Hollywood, San Diego quickly became an obvious option for a new location — The La Jolla Comedy Store was then opened up in the 1970s and has since been a foundational venue for San Diego comedians.
The Comedy Store is also appealing for it's intimate, up close and personal stand up comedy experience. The venue is known for hosting some top headliners like Dave Chappelle, Bill Burr, Joey Diaz, Whitney Cummings, Freddy Soto and many more. That said you can also find emerging talent from all over.
4. Comedy Heights
University Heights
This regular Saturday night clean show is a favorite among San Diego comedy fans. Comedy Heights is a perfect choice if you want to bring along the family. Each show attracts new and familiar faces, and each time you're in for something new.
Something that's a bit different from other comedy clubs is that you can even bring along your own food and drinks. Not to mention, the show is totally free, but we always recommend bringing some cash to tip the performers.
5. Comedy Night at Westy's
Point Loma
The last venue on the list is the comedy night at Westy's. Hosted by a veteran of the New York comedy scene, Mary Prantil, puts together a once a month comedic experience that gets you up close and personal with the comedians at work. Similar to Comedy Heights, the show is entirely free, but don't let that deter you. Prantil does a great job of putting together comics that are worth comedy club admission, and are a total steal at "free." The show is also formatted like a club show, with two feature acts and one headliner, kicking off at 7pm.
◀ Go back