5 Budget-Friendly Activities to Enjoy in Coronado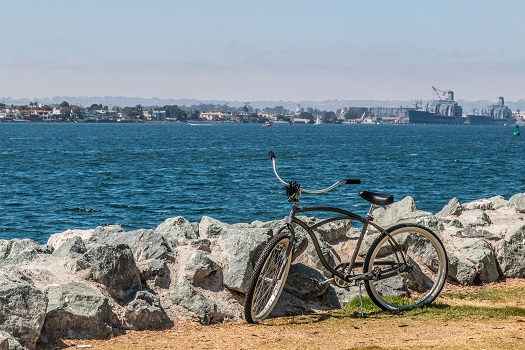 Spending time in Coronado doesn't have to mean stretching your budget or not having a thoroughly enjoyable and memorable time here. In fact, if you're hoping to get more from your travel dollars while you're in Coronado, there are many inexpensive things to consider for your to-do list during your visit. Continue reading to discover five suggestions fitting into the budget-friendly category.
1. Having Fun at Coronado Central Beach
It typically costs little or nothing to spend part of your visit at the publicly accessible beaches in the Coronado area. The gorgeous 1.5-mile long Coronado Central Beach is absolutely free to access from 9 a.m. until dusk, and it's extremely family friendly. Adjacent to Ocean Boulevard, it's a place where you can affordably enjoy any of the following beach-related activities:

• Checking out the tide pools by the Hotel del Coronado during low tide
• Sunbathing, walking along the beach to take in the sights, or building sandcastles
• Swimming in gentle waves
• Surfing, bodyboarding, or paddleboarding—affordable rental gear is available locally
2. Riding a Bike or Surrey around Town
Coronado has a reputation as one of the most bike-friendly destinations in the area due to its generally easy-to-navigate terrain. If you're looking to forego the expenses often associated with some more amenity-laden guided tours, you can affordably rent a bike or surrey locally and check things out on your own time while basking in fresh air and sunshine. Rental bikes and surreys also allow you to spend less on rideshares or taxis during your stay if you won't be driving here.
3. Enjoying Budget-Pleasing Bites & Meals
While Coronado is home to some excellent fine dining locations where menu selections may be a bit on the pricey side, it's absolutely possible to affordably grab a quick bite or enjoy a full meal here. Places like Clayton's Coffee Shop and Rosemary Trattoria are among the dining spots in town where several selections are reasonably priced.
4. Checking Out the Sights by Ferry or Trolley
If you make arrangements ahead of time, it's often possible to find good deals on local boat rentals. However, if you prefer a more inexpensive sightseeing option, consider a ferry ride. For just $5 per crossing, you can take the San Diego-Coronado Ferry and enjoy amazing views that include the San Diego skyline. On a side note, the Coronado Ferry Landing has a little beach and an assortment of shops and eateries that won't stretch your budget too much. It's also home to the Coronado Farmers' Market, where you'll find fresh produce, flowers, and plants offered by local growers from all over San Diego County.

Another affordable way to see the sights during your Coronado visit is to take a trolley tour. With Old Town Hop-On, Hop-Off tours, you'll be taken through a 25-mile loop that includes Coronado and equally inviting spots throughout nearby San Diego.
5. Spending the Day at Nearby Belmont Park
Take a short trip across the bridge to San Diego and spend the day at Belmont Park, a beachfront amusement park where entry is free for the public. You only pay as you play, so you're free to explore as much as you wish until you're ready to play a game, take a ride, or grab a bite—and even these things are generally affordable.
There are so many inexpensive ways to enjoy Coronado Island that you won't be able to do everything you want to in just one day, so reserve a room for a night or a week at 1906 Lodge. Coronado guests will be amazed at our array of comfortable amenities and the stunning beauty of our meticulously restored historic building. Our staff is dedicated to making your experience memorable, so call us to reserve your room today at 866-435-1906.
◀ Go back