Why Extended-Stay Hotels Are Valuable during Coronavirus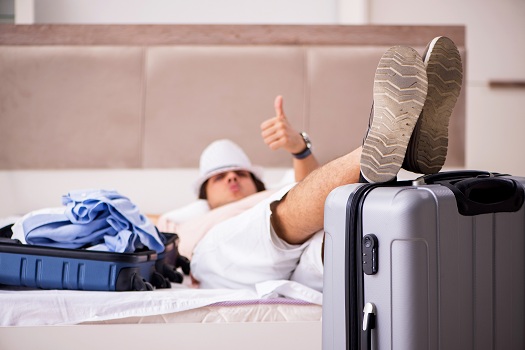 During a pandemic, there are several changes most people have to make to their lifestyles. Although it can be easy to stay cooped up indoors, you can still enjoy spending time in a hotel or have a comfortable place to stay if you're displaced. If you want to have a change of scenery, there are a few advantages that come with an extended stay at a hotel. The experienced staff at 1906 Lodge, Coronado visitors' premier choice for high-quality service and maximum comfort, explain the benefits of extended-stay hotels during the pandemic.
Avoid Home Maintenance
One of the main benefits of residing somewhere else during a pandemic is that it can allow you to have a break from responsibilities and chores you must do around the house. When you're spending time in your own home, you also have to spend time cleaning up after your meals, performing minor repairs, and vacuuming or dusting. By staying in a hotel, you can avoid constant home maintenance.
Rest & Recharge
Spending your time in a hotel during a pandemic can allow you to rest and recharge to ensure you take a break from your busy schedule. If you have a difficult time slowing down, you can take a break in a new setting and enjoy a reset. You'll get the chance to spend your time reading, watching movies, or even getting extra sleep.
Remain Safe
Although you may worry about protecting your health during a pandemic and limiting contact with other people, booking a room at a hotel for an extended stay can offer peace of mind. You can quarantine in a safe place without worrying about exposing yourself to too many people throughout the day.
Stay Productive
One of the main benefits of staying in a hotel for an extended amount of time is the lack of distractions. Because the setting is quiet and peaceful, you can get more done throughout the day and be more productive than you would be if you were working in your home or office. You won't have to worry about family members showing up at your door or getting interrupted when you're trying to complete tasks for work.
Have a Comfortable Place to Stay
Many people enjoy staying in hotels when they plan to relocate to new cities or if they've been forced out of their homes due to disasters or insurance claims that have been filed. Others take advantage of extended-stay hotels when they've been forced to obey stay-at-home orders in certain states when they're traveling. Some universities even require students to quarantine for two weeks before they can move onto campus to reduce the risk of COVID-19 spreading at the schools after students arrive for the new semester. These hotels provide them with somewhere comfortable and reliable to stay for 10 to 14 days.

If you're looking for a place to stay in Coronado for a prolonged period, take a look at the reviews for 1906 Lodge on Tripadvisor. Coronado visitors are consistently delighted by our quaint charm, elegant comfort, and exceptional service. From cozy fireplaces to in-room spa tubs, 1906 Lodge has exactly what you need to feel right at home. Call us today at 866-435-1906 to learn more about our variety of amenities and reserve your room. 
◀ Go back