Coronado Island's Top Walkable Areas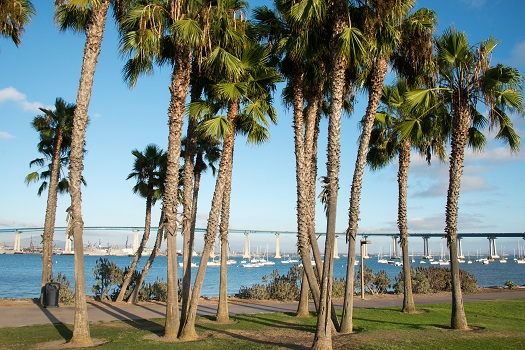 Named after the many orange trees that once lined the median until the jackrabbits nibbled at them a bit too much, Orange Avenue is a leading candidate for the most walkable part of Coronado. That said, some other areas in this charming San Diego-adjacent city are equally easy on the feet. Keep reading to learn more about Orange Avenue and some of the other foot-friendly destinations in Coronado, CA, brought to you by the welcoming staff at 1906 Lodge. Coronado Beach, an eclectic mix of quaint shops, and a variety of dining options are within walking distance of our hotel, which offers all the amenities you need for a relaxing getaway.
Orange Avenue
Stretching for a mile and extending to the iconic Hotel del Coronado, Orange Avenue is a bustling thoroughfare where you can take in sights or window shop at the many boutiques and shops here. When it's time to satisfy your appetite, walk into any of the diners, cafés, or restaurants on Orange Avenue to fuel up. Popular dining options to consider include:

• Crown Bistro or Clayton's Coffee Shop if you're in the mood for some refreshing java
• Which Wich Superior Sandwiches, Avenue Subs, and other sandwich shops in the area if a quick bite is what you need
• Stake Chophouse & Bar and other Orange Avenue restaurants presenting fine dining with flair if you prefer more substantial palate-pleasing offerings

Orange Avenue is also the place in Coronado where you can walk to see critically acclaimed works of art and one-of-a-kind local exhibits at the Coronado Historical Association and Coronado Museum of History and Art. The Coronado Public Library is located on Orange Avenue as well, providing a perfect opportunity to do some reading and check out other media options while out and about walking.

Surrounded by soothing and beautifully vibrant trees, Spreckels Park is another popular Orange Avenue spot you can enjoy as you stroll along Coronado's main boulevard. Plus, if you time your visit right, you may be able to enjoy a summer concert here at the on-site gazebo. But even if you come here during other times of the year, the park hosts many community and holiday events.

As mentioned above, a walk along Orange Avenue will eventually take you to the historic Hotel del Coronado. This wooden Victorian resort is worth checking out for the architectural features alone. The accessible beach in front of the hotel is another picturesque and relaxing spot where you can walk and explore. 
Strand Way
Not far from Orange Avenue, Strand Way is another walkable part of Coronado, and it features restaurants such as the popular local eatery Bluewater Boathouse Seafood Grill. After you get done walking on Strand Way, consider stopping by the City of Coronado Aquatics Center to swim laps. A beautiful marina is nearby as well.
Coronado Parks
Many of Coronado's parks are also foot friendly. For instance, Coronado Star Park on Park Place spans half an acre and has plenty of space for casual walking. If you walk at Centennial Park, stop and literally smell the roses at the rose garden here. Pack your sandals, though, since there's also a small beach accessible from this park.
No matter what kind of seaside getaway you're looking for, you're sure to find the ideal spot on Coronado Island. If you want peace and quiet within walking distance of Coronado Beach, you'll love the comfort and exceptional service at 1906 Lodge. From in-room spa tubs to cozy fireplaces, we can provide you with the perfect relaxing escape. If you'd like to reserve a room at our charming boutique hotel or you need directions to Coronado Island, call us today at 866-435-1906.
◀ Go back