What Should First-Time Coronado Visitors Put on Their Must-Do Lists?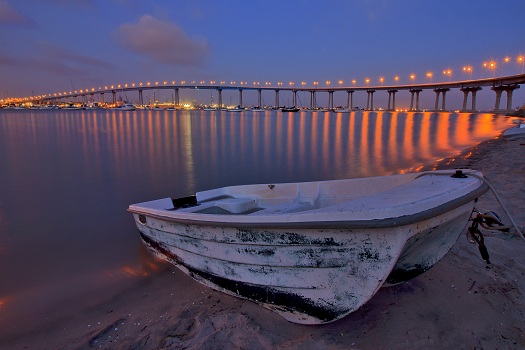 Coronado Island is located in San Diego Bay on a peninsula. This charming resort city is ideal for sunbathers, surfers, and families. When you visit Coronado for the first time, you'll enjoy these activities and so much more.
Go to the Beach
Upon your arrival, you'll discover golden beaches stretching for a mile and a half. Little pieces of mica in the sand sparkle beneath the sun and stars on Coronado Central Beach. If you're visiting with your family, the gentle waves are great for kids. If your children are between 7 and 12, they can compete for Junior Ranger badges or go on nature walks. You can bring your dog to North Beach without a leash and relax on the sand or enjoy the sparkling water.
Take a Boat Out on the Bay
The water sports on Coronado Island are spectacular. Rent a stand-up paddleboard, kayak, or motorized jet ski and lose yourself in the waters. If you prefer, you can rent a sailboat, a powerboat, or even a yacht. You can relax and take a tour of the bay, go swimming, soak up the sun, go shopping, and finish your day with a delicious meal at one of the local restaurants.
Check Out the Coronado Ferry Landing
This vibrant marketplace is filled with activities, restaurants, and shops, and the view of San Diego's downtown skyline is unforgettable. If you have a sweet tooth, don't miss the Coronado Cupcakery. No matter which restaurant you choose, you won't be disappointed. Try taking your family to Village Pizzeria or enjoy the view of the water and the menu at Peohe's. You can also grab some delicious treats at the Coronado Farmers' Market. Don't forget to take the ferry over to downtown San Diego.
Surrey or Bike Around Coronado Island
Visit the boardwalk to find surreys and bike rentals. As spectacular as the water view is, you'll find equally beautiful views on land. The ambience of the town is best described as quintessential southern California. The classic beach cruiser offers you the most unique form of transportation possible. The pace of the island is slow, and the terrain is flat. This means riding a bike here is a pleasure.

Most of the locals prefer riding bikes to driving and encourage visitors to do the same. Take your family biking to an assortment of parks or pedal along the coast on the Silver Strand bike path. You can choose from a variety of bicycle styles, including a surrey bike. With four people pedaling, six people can ride this bike for an awesome family tour. 
When you're planning your first trip to Coronado Island, you'll find it almost impossible to do everything on your list in just one or two days, so reserve a room for a couple of nights or more at 1906 Lodge. Coronado Island guests are amazed by our array of comfortable amenities and the stunning beauty of our meticulously restored historic building. Our staff is dedicated to making your experience memorable, so call us to reserve your room today at 866-435-1906.
◀ Go back