Boosting the Fun Factor during Your Coronado Vacation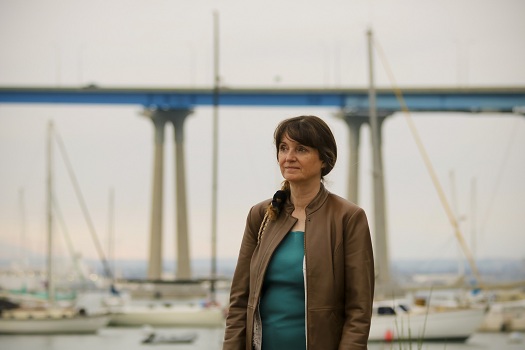 First mapped by Spanish explorer Sebastián Vizcaíno in 1602, Coronado is a San Diego–adjacent city that's a perfect place to relax, dine, soak up some rays, and create cherished memories. If Coronado is on your travel agenda, your trip here can definitely be one of the highlights of your year. Keep reading to discover some suggestions for how to make your Coronado trip more fun, brought to you by the people who know the island best, the friendly staff at 1906 Lodge. Coronado Island visitors quickly fall in love with our hotel's elegant, romantic setting, which is within walking distance of the island's shops, restaurants, and exquisite beaches.
Keep Your To-Do List Light
Feel free to make a list of some of the must-see and must-do things for your trip to Coronado, including some of the more common favorites such as the iconic Hotel del Coronado and the popular Coronado Central Beach. But also leave room to discover other things once you have a chance to explore. Besides, you'll be a lot less stressed with a lighter travel itinerary.
Get Some Advice from Locals
One of the most effective ways to make a trip to Coronado more fun is to be open to suggestions the locals offer. The Crown City is populated by many friendly locals who will gladly direct you to toward:

• More peaceful (i.e, less crowded) spots like Bayview Park
• "Hidden" spots like Crown Cove, where you might see jackrabbits and other natural delights
• Local eateries more off the beaten path, such as Chez Loma, a romantic bistro nestled in a charming Victorian house
Visit "Secret Spots" with Amazing Views
Coronado Island offers many spectacular views. Treat yourself to a more unique experience by looking for places where you can check out the view from different vantage points that aren't often well known to visitors. For instance, Crosby Park, Observation Pier, and Grant Hill Park have quieter places where you can walk and take in the sights.
Put Together a Sightseeing Scavenger Hunt
This can work well if you're coming to Coronado for a family vacation. Simply put together a list of local points of interest, such as the L. Frank Baum House, Coronado City Hall, and the Adella Plaza Fountain. Next, send everyone out individually, or divide into groups if you have kids who'll need adult supervision. When something on the list is found, a pic is taken as proof so it can be crossed off the list. Make the reward for being the first to complete the list something fun for everyone, like getting to pick the local restaurant for dinner that evening.
Do Your Own Tours
If there's one word you could use to describe Coronado, it would be "relaxed." And you can't get more relaxed than taking a tour based on your unique interests and going at your own pace. Tours you can take on your own time while in Coronado could involve:

• Local wine shops, wineries, or pubs like McP's Irish Pub
• Foodie tours that could include lesser-known spots like High Tide Bottle Shop & Kitchen or Island Pasta Coronado
• Nature-based tours that might include hiking along the Coronado Rail Trail or
walking to Coronado Tidelands Park to view the iconic Coronado Bridge 
No matter what kind of vacation experience you're looking for, you're sure to find Coronado Island is the ideal spot for fun and relaxation. If you want peace and quiet combined with the enchanting feel of a bed and breakfast, you'll love the elegant comfort and exceptional service at 1906 Lodge. From in-room spa tubs to cozy fireplaces, we can provide you with the perfect relaxing escape. If you'd like to reserve a room at our charming boutique hotel or you need directions to Coronado Island, call us today at 866-435-1906. 
Go back