Will I Need to Take a COVID Test before I Travel to CA?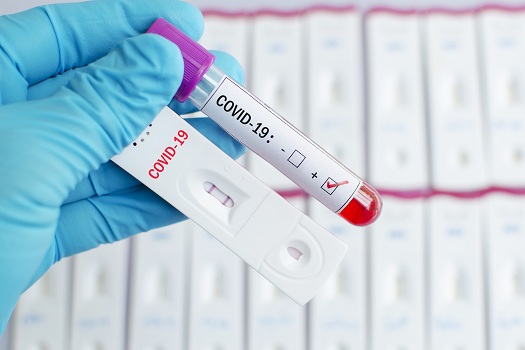 If you're planning a trip to California, don't let COVID guidelines throw a wrench into your travel plans. Staying up to date will ensure you don't get any last-minute surprises that prevent you from going on your trip. Here's what you need to know about California guidelines for testing, brought to you by the friendly staff from 1906 Lodge, Coronado Island visitors' premier choice for high-quality service and maximum comfort.
Anyone Flying into the State on an International Flight Needs a Test
Those who are traveling to California on international flights will need COVID tests. This is a federal regulation anyone flying into the US from another country has to follow. You'll need to show proof of a negative test even if you're vaccinated. Negative tests are required for both people from other nations and citizens of the US. Current regulations require that you be tested no more than three days before your flight leaves, and you have to show proof before boarding your flight to California.
Domestic Travelers Aren't Required to Take COVID Tests
If you're not flying into California from another country, you don't have to take a COVID test. This broad category includes people driving or flying into California from other states as well as people driving in from Mexico. California doesn't have any sort of formal interstate borders or legal regulations about who can enter from other US states. These visitors aren't required to present any sort of proof of vaccination or negative COVID tests.
Some Businesses Require COVID Tests for Certain Activities
While the state doesn't require a test just to visit, any private business can request proof of a test before you visit. This means that some hotels may ask for a test. Many organizations are also requiring a negative test before you visit a place with a lot of people. If you wish to attend sporting events and concerts, you may want to go ahead and get a test. However, check the rules closely for these sorts of situations. Many places will let you substitute proof of vaccination for a negative COVID test. 
Rules Are Always Changing
California's COVID rules tend to change quite often based on updated medical guidelines and current COVID infection numbers. Therefore, visitors need to stay informed. Depending on when you visit, you might need to comply with other COVID regulations, such as quarantining, limiting the number of people at gatherings, or masking. Some updates may make it difficult to enter the state from another nation even if you have a COVID test. Therefore, it's important to always be aware of rules as you make your vacation plans. You can check the state government's website to see the most recent COVID guidelines.
If you're planning a getaway to sunny Southern California and your idea of the perfect place to stay is a quaint, comfortable Coronado Island B&B, you'll find everything you need at 1906 Lodge. From our bottomless mimosas to our in-room spa tubs, we can provide you with the perfect escape. If you'd like to reserve a room at our charming boutique hotel, call us today at 866-435-1906. 
◀ Go back