Fantastic Ways to Celebrate Your Sweetheart's Birthday in Coronado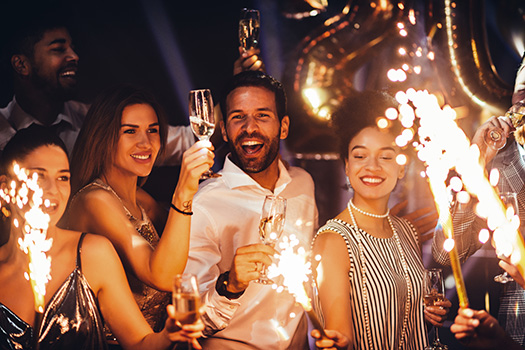 When visiting Coronado, California, there's a lot for visitors to do, see, and explore. If you happen to end up in Coronado when it's your romantic partner's birthday, you're in luck. There are many things you can do to celebrate his or her special day while you're in the area. If you'd like to treat your partner to a special birthday getaway and stay near the beach for the night or even a few days, check out the beautiful 1906 Lodge. Coronado Beach visitors are pampered in style at this romantic historic hotel.
Tour the Island
The first option is to explore the area. There are many tours that provide guests with scenic explorations by sailboat or kayak. Some great birthday gift ideas for your partner include booking a romantic sunset sailboat tour, reserving a spot on the Hop-On, Hop-Off Trolley Tour, or arranging to take a San Diego afternoon sailing excursion. No matter what you choose, giving the gift of exploration is a great way to experience a new place together and create lasting memories.
Relax on the Beach
If your partner isn't one for agendas and planned trips, try giving the gift of a relaxing day of lounging by the ocean. Go to Coronado Beach and surprise your lover with a romantic picnic and a walk along the shore. Relaxing on the beach is a great way for the two of you to create memories and have a blissful day in the sun. Other great locations to visit include Coronado Dog Beach and Silver Strand State Beach. Each place is sure to please and give your partner the day he or she deserves.
Check Out Coronado's Popular Attractions
Other fun ways to celebrate your partner's birthday include visiting some fun locations around Coronado. If your partner loves to try new things and see new places, consider visiting some of the top attractions in the area. The Lamb's Players Theatre is the area's leading professional nonprofit performing arts institute. It presents shows throughout the year and offers a beautiful, intimate experience for visitors. 
Another fun birthday idea is exploring the downtown Coronado area. There's an abundance of shops, restaurants, and other attractions to visit. The Coronado Visitor Center is found in the local Museum of History and Art. For anyone visiting Coronado, the visitor center should be the first stop. Volunteers pass out maps, brochures, and even discount tickets for attractions in the area. They can also direct you to unique places where you can shop for a great birthday gift for your partner.
Enjoy Shopping & Great Food
There are several shopping areas where you can pick out a fun gift for your partner. The Coronado Ferry Landing is on the San Diego waterfront and offers a variety of stores and restaurants. Try taking your partner here to enjoy a delicious meal with an ocean view and pick out a memorable gift. No matter what you choose for your lover's birthday gift, there are many things to do, see, and try in the Coronado area that will make your sweetheart's special day unforgettable.
For Coronado visitors who are looking for an ideal seaside getaway with comfortable amenities and the charming feel of a B&B, Coronado Island, San Diego is home to 1906 Lodge—the perfect destination. Many of our guestrooms feature private entrances, balconies, spa tubs, wet bars, and cozy fireplaces. Call us today at 866-435-1906 to reserve your room on Coronado Island, just across the bay from America's Finest City.
Go back