5 Fantastic Educational Things to Enjoy when You Visit Coronado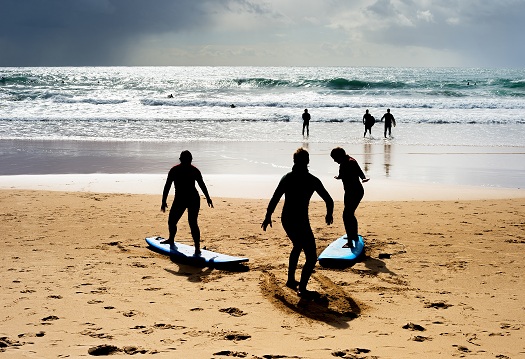 There's something to be said for gaining some added insights and knowledge when traveling and visiting different locations. If your travels will soon be taking you to Coronado, CA, you'll have plenty of opportunities to enjoy rewarding educational experiences during your visit. We offer five unique suggestions below specific to this charming San Diego-neighboring community.
1. Historic Hotel del Coronado Tours
Visitors will love learning about the history of the classic Hotel del Coronado. Tripadvisor reviewers award this iconic structure four out of five stars. Dating to the late 1800s, the historic Hotel del Coronado is a fascinating Coronado destination that can offer a great educational experience. You can take a self-guided audio tour to learn more about the stories and celebrities associated with this hotel over the years. Private group tours can also be arranged. There's also an on-site Ice House Museum that provides more opportunities to learn something new.
2. Walking Tours of Coronado
Starting in February 2022, the Coronado Historical Association will offer walking tours every Thursday starting at 1 p.m. and every Sunday starting at 11 a.m. Lasting about 90 minutes, these walking tours are a great way to learn more about the rich history of Coronado as you casually make your way to various locations throughout the island. Simply get your tickets online in advance of your trip from the association's website. Tours typically include notable locations such as the Frank Baum House, where the author of the Wizard of Oz books once lived.

The Coronado Historical Association also has an on-site museum you're welcome to visit while here. The museum galleries are open daily. There's also a virtual museum you can access online to brush up on your knowledge of the area before you arrive.
3. Coronado Food Tours
If you prefer a more hands-on and mouthwatering educational experience, consider taking a food tour while visiting Coronado. Coronado Food Tour is a local company offering food-based tours that include amazing regional dishes and interesting stories about the area. These three-hour tours are offered from October through May each year. SoCal Food Tours also offers educational palate-pleasing food tour options for your consideration.
4. Surfing Lessons
Learning how to surf can certainly be considered an educational experience if you've never tried this particular activity before. Thanks to the gentle waves common in the Coronado area, it's really easy to safely learn the basics, even if you only have time for a few lessons during your visit. Coronado Surfing Academy and HOKALI Surf Lessons are among the local places where you can sign up for lessons when you'll be here.
5. A (Short) Day Trip to the USS Midway Museum
Just across the bridge in San Diego, you'll find the USS Midway Museum. It's a short day trip option worth considering during your time in Coronado if you want to learn more about the area's long and distinguished maritime and military history. It includes an impressive collection of aircraft built in the Southern California area. The museum also has a holographic movie theater and a virtual reality flight simulator.
If you're looking forward to a Coronado vacation that features a mix of fun, relaxation, and education, book your room today at 1906 Lodge. Coronado guests will be amazed at our array of elegant amenities and the stunning beauty of our meticulously restored historic building. Our staff is dedicated to making your experience memorable, so call us to reserve your room today at 866-435-1906.
◀ Go back