Get Excited for the Return of Coronado's Independence Day Traditions!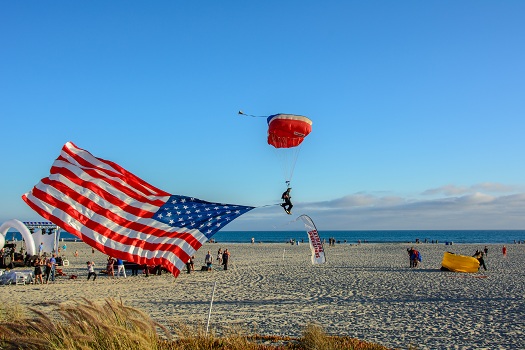 Coronado, CA, is big on traditions, and no local tradition is more cherished than our annual 4th of July celebration! Everyone in the community is excited to return to this beloved tradition for the first time since the beginning of the COVID pandemic. Including an exciting parade, Art-in-the-Park, live music, fireworks over Glorietta Bay, and much more, this is an event you won't want to miss this year. Best of all—it's absolutely free to attend!
Whether you live in Coronado or are planning to visit the area for the long weekend, make sure to get to the parade and other events nice and early so you get the best spot possible to enjoy the festivities. The parade takes place on July 3rd at 10 a.m., and the fireworks display is on Independence Day at 9 p.m. Bring snacks, something to sit on, and a big smile! 
Coming from out of town and need a place to stay for a few days? It'd be a good idea to secure a room as early as possible, since hotels are likely to fill up quickly for the 3-day weekend. Reach out to one of Coronado's most popular boutique hotels—1906 Lodge. Coronado Island is a wonderful place to visit all year long, so even if you're not planning on coming to the area for the 4th of July, 1906 Lodge is an amazing place to stay. Many of our guestrooms feature private entrances, balconies, spa tubs, wet bars, and cozy fireplaces. Call us today at 866-435-1906 to reserve your room on Coronado Island, just across the bay from America's Finest City.
Go back