6 Romantic Coronado Spots to Visit on Your Honeymoon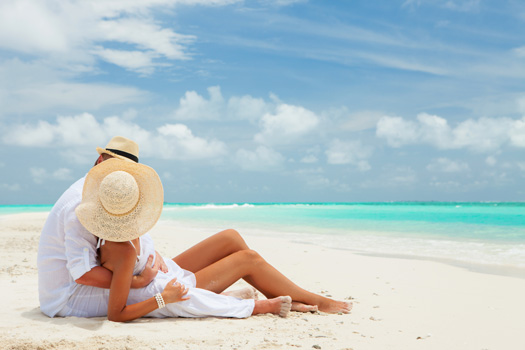 If you're looking forward to your honeymoon on Coronado Island, you're in for a treat. There aren't many places in the world more romantic than Coronado. This isn't a high-energy environment like most tourist destinations, especially in California. Coronado is a quaint and charming destination, which allows for more personal time with your significant other. Below are six fantastic spots to visit during your honeymoon in Coronado, brought to you by the people who know the area best, the friendly staff at 1906 Lodge. Coronado Island honeymooners will adore our hotel's elegant, romantic setting, and we're within mere walking distance of the island's exquisite beaches, unique shops, and eclectic restaurants.
1. Coronado Beach
You couldn't possibly find a more romantic sunset anywhere in the world, and being able to enjoy it from a white sandy beach makes it ideal. You can use the benches, but bring a blanket just in case the benches are taken. You can also visit Coronado Beach during the day and take in the views of the passing sailboats while watching the surfers. You might also spot a few dolphins. If you visit during the day, make sure to arrive early to get a parking spot.
2. Downtown Coronado
The first place you want to go is Orange Avenue. This is where you'll find charming boutique shops, unique architecture, and museums. Simply walking down Orange Avenue is enjoyable thanks to the palm trees and quaint, calm vibe.
3. Centennial Park
This is one of the best places to go for views of the San Diego skyline. If you visit at night, the view of the lit-up skyline and Coronado Bridge is breathtaking, and it's all yours because the park isn't likely to be crowded. At the same time, it will be safe because you're on Coronado Island. If you visit the park during the day, you should also be able to see the airport, the USS Midway, the convention center, and even Mexico.
4. Coronado Tidelands Park
This is another great location to sit down on a bench with your significant other and watch the boats go by. After a while, you can access the path that runs along the water. You're likely to see walkers, joggers, and cyclists. You can also take advantage of the free grills. An added benefit is free parking.
5. Glorietta Bay Park
This is a well-kept secret because of the small beach and calm water, and it has a lifeguard. If you want to add a little daytime fun to your honeymoon, you can swim, paddleboard, or kayak here as well. There are also picnic tables, and once again, you'll have views of downtown San Diego.
6. Hotel del Coronado
Contrary to popular belief, this isn't the best place to actually stay in Coronado. However, it's an excellent place to visit for history, architecture, restaurants, and shops. You can spend an entire day enjoying this cultural icon.
No matter how you want to spend your honeymoon, you're sure to find Coronado offers endless opportunities for romance and fun in the sun. If they want the cozy, charming feel of a bed and breakfast, Coronado, CA, visiting newlyweds will love the historic architecture and exceptional service at 1906 Lodge. From our bottomless mimosas to our in-room spa tubs, we can provide you with the perfect romantic honeymoon. To learn more about our amenities or reserve a room at our exquisite hotel, call us today at 866-435-1906. 
◀ Go back