Great Ways for Parents to Take a Break in Coronado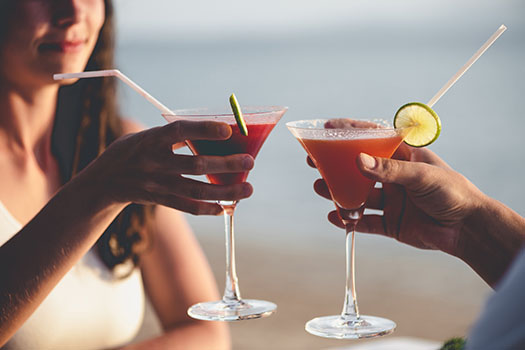 Located just across the bridge from downtown San Diego, Coronado Island is a beautiful hidden gem. One of the unique traits of Coronado Island is that it has a variety of activities for people all ages. However, if your goal is to take a break from the children, the island has many forms of entertainment that can be fun for adults as well. Here are some highlights of visiting Coronado Island.
Visit the Hotel del Coronado
Perhaps the most iconic building on the entire island is the famous Hotel del Coronado. The historic hotel, constructed in 1888, has hosted many important politicians and celebrities, and it's still fully operational. The hotel offers a plethora of options for every time of day. Enjoy pizza, tacos, or seafood, and top the night off with a sweet treat, such as ice cream. The Hotel del, as it's called by San Diego locals, is the focal point of the entire island.
Walk on the Beach
San Diego is known for its stunning beaches, and the sands on Coronado Island are certainly no exception. A stroll in the white sand is a wonderfully intimate way to relax and enjoy time together. The most popular beach is located near the Hotel del Coronado. Sometimes a view of the ocean can be the highlight of your evening, especially after a long and activity-filled day. Your room at the elegant 1906 Lodge, Coronado Island visitors' premier choice among boutique hotels, will be waiting for you just a short walk away, so stroll back and have a nightcap in front of the cozy fireplace or sink into the relaxing warmth of the spa tub.
Engage in Some Retail Therapy
Coronado boasts a unique shopping experience, with the opportunity to explore places like Orange Avenue, the island's main retail hub. The area is packed with restaurants featuring cuisine from all over the world as well as art galleries, clothing boutiques, and antique shops. Many of the establishments are small businesses that operate only in Coronado, so you can pick up some items you may not be able to find anywhere else. Not having to keep an eye on children while you browse can elevate the experience.
Take a Gondola Ride
You don't have to be in Venice or Amsterdam to be able to enjoy a romantic gondola ride with your love. The Gondola Company in Coronado offers several different packages for your ultimate gondola experience. For a night out, you can book a gondola during sunset to start off your evening or at night to bring it to a perfect close. The ride lasts a bit under an hour, so it's a perfect addition to a fun-filled day or a romantic evening.No matter what kind of romantic getaway they're looking for, parents are sure to find the ideal place to relax on Coronado Island. If you want the cozy, charming feel of a Coronado Island B&B, you'll be amazed by 1906 Lodge's exceptional service and historic architecture. From bottomless mimosas to our in-room spa tubs, we'll provide you with the perfect peaceful retreat. To learn more about our comfortable amenities and reserve a room for your Coronado getaway, call us today at 866-435-1906. 
◀ Go back