7 Romantic Ways to Enjoy Coronado Island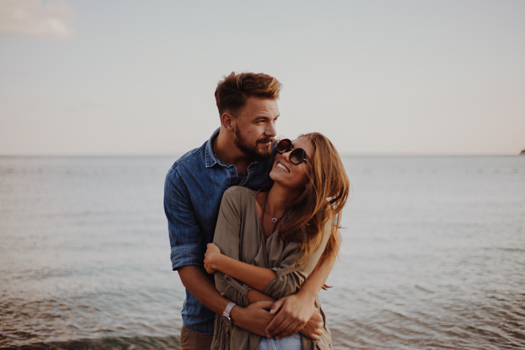 Breathtaking views and a relaxed atmosphere define Coronado Island and its majestic beauty. The island provides a flawless setting for those looking to enjoy a romantic getaway while enjoying the very best San Diego has to offer.
1. Cruise the Waterways
You needn't travel far to enjoy a romantic cruise on a Venetian boat. The Gondola Company will take you through the many canals and waterways of Coronado, offering close-up views of sights you'll remember forever. If you choose to cruise with this company, enhance your time with a private tour, wine tasting, or live music.
2. Choose a Bike
Rather than driving around the island, opt to ride a bike. Bicycling is popular on Coronado Island for a good reason—the island offers many paved pathways as well as the well-known Silver Strand Bikeway. On this 14-mile-long path, you'll see stunning views of the Pacific Ocean, and you may even spot some local wildlife.
3. Bask in Luxury
There's nothing quite as luxurious and romantic as staying in a lovely, picturesque resort or hotel. Choose a resort or hotel that offers high-quality service and is known for its customer care and full services, such as the iconic Coronado beach hotel, the 1906 Lodge. Coronado guests who choose resorts that offer romance packages will only make their stays even more incredible.
4. Enjoy Some Fine Dining
Coronado Island offers plenty of dining options, no matter what your tastes may be. If you're interested in a more romantic atmosphere, choose a restaurant or Coronado beach hotel known for its fine dining and impeccable service. Look for restaurants that offer live music, melt-in-your-mouth desserts, an assortment of wines, and candlelit dining.
5. Have a Picnic in the Park
Eating at a fine restaurant isn't the only way to engage in a little romance. Instead of dining in, trying eating outdoors. Pack a picnic and head to one of the many parks located on Coronado Island. Bay View Park and Centennial Park are two local favorites. Nothing sparks romance like eating a wonderful meal with your loved one while enjoying the beautiful views nature has to offer.
6. Spend Time on the Beach
Coronado Beach is known for its charm and tranquility. Visit during the day or in the evening. Listen to the crashing waves while taking in the views. Walk along the shore and watch the sun set. The beach is also a wonderful place to build a bonfire and roast marshmallows for s'mores. Don't forget to bring your blankets or chairs for a relaxed evening with your loved one.
7. Try Water Sports
If you're feeling a little adventurous, try a fun water sport. Kayaking, jet skiing, and paddleboarding are all popular options for those looking to explore the Coronado Bay. Choosing a more adventurous activity will give you fun memories you and your loved one will be talking about for years to come.
No matter what kind of romantic getaway you're looking for, you're sure to find the ideal spot on Coronado Island. If they want the cozy, charming feel of a bed and breakfast, Coronado, CA, visitors will love the historic architecture and exceptional service at 1906 Lodge. From our bottomless mimosas to our in-room spa tubs, we can provide you with the perfect romantic escape. To learn more about our amenities or reserve a room at our exquisite hotel, call us today at 866-435-1906.
◀ Go back