Where Are the Best Places to Get Dessert in Coronado?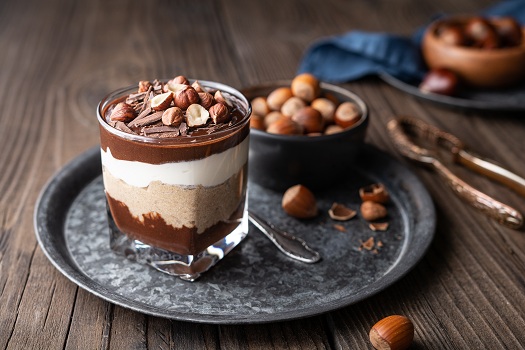 San Diego-adjacent Coronado has its own endearing charm complemented by a casual, relaxed vibe appreciated by locals and visitors alike. It's also a great place to come if amazing uniquely prepared and flavored foods is part of what makes a getaway even more special for you. Below, we shine the spotlight on after-meal spots in Coronado where you can go for some palate-rewarding desserts before retiring to the comfort of your room at 1906 Lodge, Coronado Beach visitors' hotel of choice when they're looking for exceptional service and relaxed elegance.
MooTime Creamery
A compelling argument can be made that MooTime Creamery is the most recommended dessert spot in Coronado. Since opening in 1998, it has been the place to go for premium handcrafted ice cream, which is slowly churned directly on the premises. Don't forget to try other dessert faves on the menu while here. Mouthwatering possibilities include:
• MooTacos made with waffle shells
• Chocolate-coated bite-sized bonbons
• Highly stacked MooPies created with freshly baked cookies
Location: 1025 Orange Avenue
Nado Gelato Café
The crème brûlée served here has been referred to as "the best in the state" by some satisfied customers. You'll be just as pleased with dessert options on the menu that include ice cream, frozen yogurt, and gelato.
Location: 1017 C Avenue
Gelato Paradiso
If you're all about that gelato, this is an amazing dessert spot in Coronado to check out during your stay here. The hazelnut and lemon flavors have been raved about, although you can't go wrong with anything on the menu if you have a sweet tooth. The gelato and sorbetto—aka "Italian ice"—are made fresh daily from traditional Italian recipes.
Location: 918 Orange Avenue
Coronado Cupcakery
Another local favorite, Coronado Cupcakery lives up to its name with a jaw-dropping selection of scrumptious cupcakes with creative flavors and names that include Mocha Monica, Giovanna Banana, and Wendy Peffer S'mores. The cupcakes offered here, which are known for being "dangerously delicious," can also be specially ordered and customized.
Location: 1201 1st Street #104
Cold Stone Creamery
Yes, this is a chain place. However, it's still widely considered to be one of Coronado's amazing dessert spots. Hand-mixed on a granite slab, the ice cream served at this spot can be customized to suit your preferences. Your preferred dessert selection can be coupled with an equally tasty shake. There's also an impressive yogurt, sorbet, and cake selection.
Location: 1201 1st Street Suite 220
Sundae's at the Del
This is a popular local ice cream shop found inside the historic Hotel del Coronado. Sundaes are, of course, the signature item, and they're carefully prepared in the classic style. Uniquely flavored gelato-style ice cream or sorbet can be ordered instead if that's more your style with desserts.
Location: 1500 Orange Avenue
Tartine
Check out this cozy European-style restaurant if you prefer to have an actual meal first before treating yourself to dessert. More than 40 pastry and dessert options are prepared daily, which is why this place stands out among other local restaurants that also serve dessert. The cakes are popular, but you'll be just as pleased with the chocolate mousse, chewy meringue-filled pavlova, and other deliciously sinful surprises on the special order section of the menu.
Location: 1106 1st Street
No matter what kind of sweet treats you're looking for, you're sure to find a dessert spot that suits your tastes perfectly on Coronado Island. When they're planning to stay on the island and want the cozy, charming feel of a bed and breakfast, Coronado, CA, visitors find the ideal escape at 1906 Lodge. To learn more about our amenities or reserve a room at our exquisite hotel, call us today at 866-435-1906.
◀ Go back