Fall in San Diego: Coronado and Embarcadero Events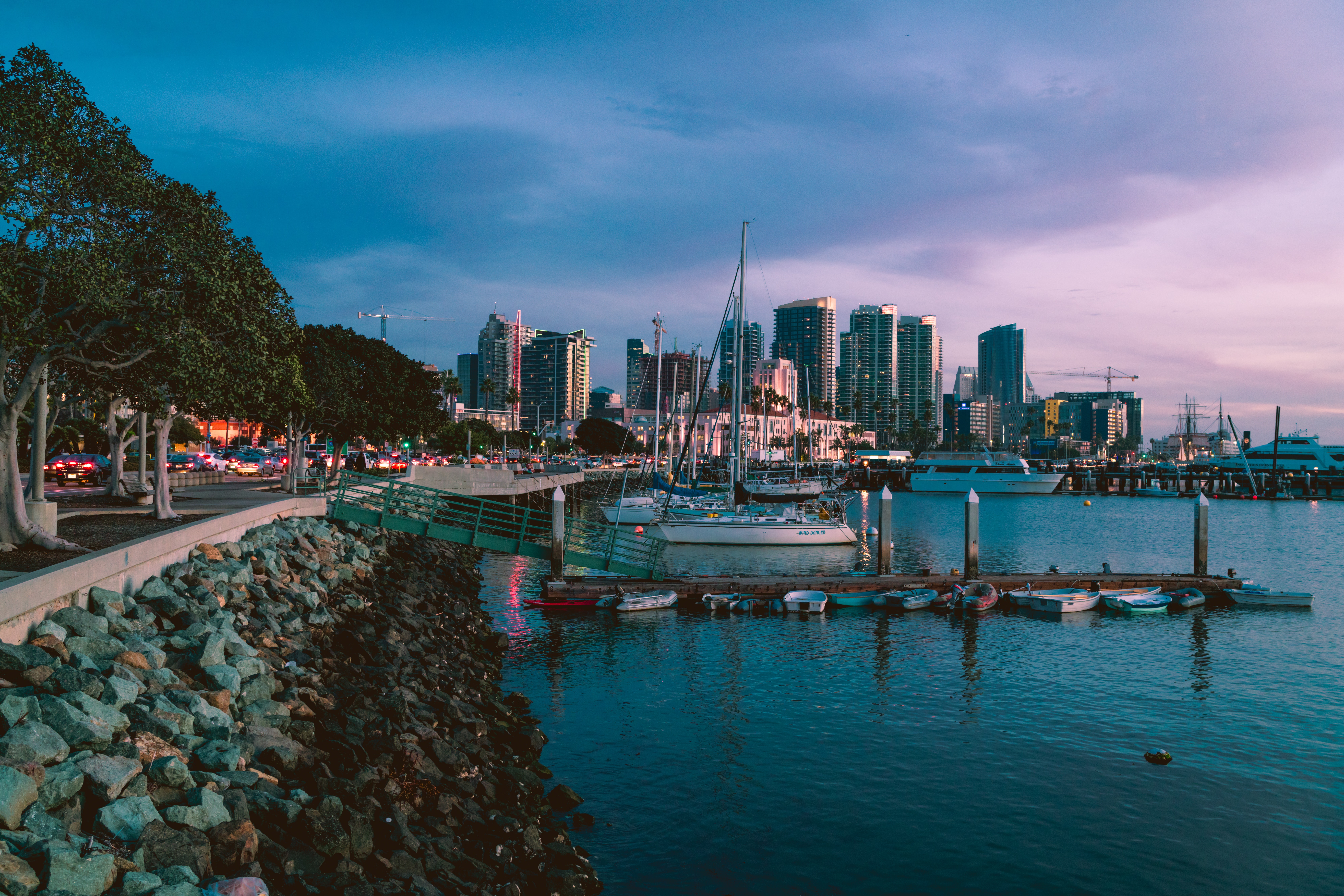 Fall in San Diego: Coronado and Embarcadero Events
.
No matter what time of year you visit sunny San Diego, there's always an event to attend, a wine tasting to be experienced or a festival to walk through — and this holds true for November. While the majority of the country has their traditional fall-themed festivals, the warm weather in America's Finest City means fall events look a little different here. Below, we covered five November events that you can't miss in the Coronado and Downtown areas that are within walking distance of 1906 Lodge or just a ferry ride away.
Coronado Island Film Festival
.
The 4th annual Coronado Island Film Festival (CIFF) is the event of the fall season that gathers makers and lovers of movies in the unique historic seaside village to share and celebrate the magical art of visual storytelling.
Featured films include those like The River and the Wall, an immersive adventure through the unknown wilds of the Texas borderlands where five friends travel from El Paso to the Gulf of Mexico on horses, mountain bikes and canoes. Other films like The Marriage Story, directed by Academy Award-nominated filmmaker Noah Baumbach, capture the incisive and compassionate portrait of a marriage breaking up and a family staying together.
Some screenings do require a reservation, so make sure you check out the Coronado Island Film Festival website for passes and and up-to-date scheduling as the event draws near.
When: November 8-11, 2019
Where: Various locations across Coronado
.
Taste of the Festival Opening Night Party
.
Part of the Coronado Island Film Festival, the Opening Night Party is more of a foodie centric event that brings together the best in Coronado culinary and kicks off the 2019 festival. Join this lively celebration of live music, food tastings, beer, wine and the festival cocktail "Day in Paradise" by Maretalia and lead bartender Antonio Gonzales of Blue Bridge Hospitality.
Better yet, the event is a short 14 minute walk from 1906 Lodge, along the beautiful Glorietta Bay.
When: November 8, 2019; 5:30 – 7:30 pm
Where: Nautilus Room, Coronado Community Center 1845 Strand Way, Coronado, CA 92118
.
Coronado Art in the Park
.
Art-In-The-Park is held on the 1st and 3rd Sundays of every month and features more than fifty top artists in genres including oil, acrylic and watercolor painting, etching, photography, wood and metal working, stained glass, ceramics and a variety of other unusual and distinctive art forms.
These San Diego-based artists have been selected by a five person jurying process to insure consistent professional quality and originality. Participating artists personally show their work with the public, giving you the opportunity to converse with the actual creator of any piece on display.
When: November 3rd and 17th, 2019; 9:00am – 4:00pm
Where: Spreckels Park in Coronado Village
.
Events Across the Bay…
.
The list of fall events aren't just contained on Coronado. Take a scenic ferry ride across the bay or make the quick drive over the iconic Coronado bridge and there's a wealth of happenings in the Downtown/Embarcadero area that you can't miss.
.
San Diego Bay Wine and Food Festival
.
One of the country's most talked about weeks in food, the San Diego Bay Wine and Food Festival features dozens of events; hundreds of domestic and international wineries; purveyors from the local craft beer scene; local culinary icons and nationally recognized celebrities. There are more than 40 events held in various locations throughout San Diego, but the grand tasting finale is held on the stunning Embarcadero.
We suggest browsing the events on their website to build your own adventure and select a package..
When: November 9-17, 2019
Where: Embarcadero Marina Park North, 400 Kettner Boulevard, San Diego, CA 92101
.
San Diego Veteran's Day Parade
.
San Diego's military and veteran community is an incredibly important fabric of our city, so as the country gets ready to celebrate 2019 Veterans Day, there's no better place to do so than right here in San Diego. See over 4,000 veterans, active military, bands, float and civic groups celebrate Veterans Day at the Embarcadero.
The Veteran's Day Parade celebration is also under the larger umbrella of San Diego's Fleet Week. This event celebrates the men and women of the military through events that entertain and alliances that thank and support our heroes. Check out happenings like the public ship tours and Veteran's art exhibit from November 4-12.
When: November 11, 2019, 10:00am – 12:00pm
Where: San Diego Embarcadero Harbor Drive and West Broadway
Events in the Downtown/Embarcadero area are easily accessible from 1906 Lodge as the Coronado Ferry Landing is a short seven minute drive away.
◀ Go back