Fantastic Souvenirs to Get on Your Vacation in Coronado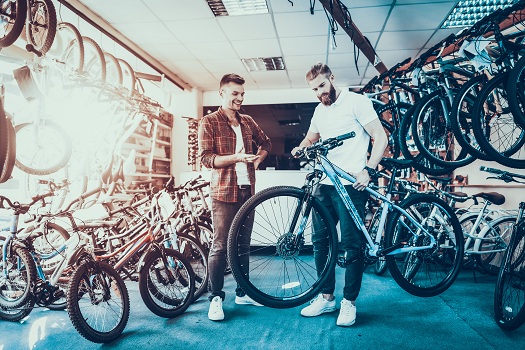 Home to an award-winning shoreline, Coronado, CA, is a resort town that offers a little something for everyone. If your vacation plans will be bringing you to this coastal city soon, there are many souvenir possibilities to consider. Here are some suggestions for what to bring home with you from Coronado—other than a nice tan and some leftover sand in your shoes.
Hotel del Coronado Keepsakes
Dating back the late 1800s, the Hotel del Coronado is a true architectural wonder. In addition to being a great place to snap a bunch of selfies to commemorate your trip, it's also an iconic local attraction where you can pick up a few signature gifts at The Del Shop, the hotel's on-site gift shop.
If you're looking to stay near iconic Coronado attractions such as the Hotel Del while you're here, check out the beautiful 1906 Lodge. Coronado Beach visitors are pampered in style at this romantic historic hotel, which is within walking distance of the island's main restaurants and galleries as well as the world-famous Coronado Beach.
Bike Accessories
Biking is a popular way to get around Coronado. In fact, this city is considered one of the most bike-friendly spots in the region. While you can always purchase a bike here and arrange to have it shipped back home, many local bike shops also sell accessories like gloves, jerseys, cycling shoes, and other items you easily take back with you.
Coronado Golf Course Mementos
Offering beautiful views of the harbor and the San Diego skyline, the Coronado Golf Course is a must-visit destination even if you're just a casual golfer. It also has an on-site pro shop you can visit to pick up some souvenirs while golfing and/or dining here. Gift cards are also available.
One-of-a-Kind Finds from the Shops on Orange Avenue
As you spend carefree, sun-kissed days in Coronado, make your way to Orange Avenue, one of the city's most popular thoroughfares. It's a charming street lined with various shops that offer uniquely created, one-of-a-kind finds that can make perfect souvenirs. The small locally owned jewelry stores in this area also carry an assortment of charming pieces that can be much-appreciated souvenirs.
Coronado Wines & Spirits
The many days of sunshine and pleasant tempuratures common in this region make for perfect grape-harvesting conditions. And this is why it should come as no surprise that wineries and wine shops abound in the Coronado area. Some of these places offer wine-based gift baskets you can order and pick up during your stay. Some of these baskets even include extra goodies like chocolate truffles.
Coronado-Themed Hats
It won't take much time to find a shop where you can purchase a hat with some type of Coronado logo or design reflective of this region. Feel free to pick up anything that catches your eye and allows you to playfully brag about your trip to Coronado in a more subtle way.
Local Art
Treat yourself or anyone else on your souvenir list to locally created art you can pick up while you're in Coronado. One way to discover works of art when you're here is to check out Art in the Park. This is a year-round event that takes place every first and third Sunday of the month. It features selections in every genre created by top local artists. There are also numerous local art galleries you're welcome to check out. 
For Coronado visitors who are looking for the perfect seaside getaway with comfortable amenities and the welcoming feel of a bed and breakfast, Coronado, CA, is home to 1906 Lodge—the ideal destination. Many of our guestrooms feature private entrances, balconies, spa tubs, wet bars, and cozy fireplaces. Call us today at 866-435-1906 to reserve your room on Coronado Island, just across the bay from America's Finest City.
◀ Go back