5 Things to Do in Your Off Time when You're in Coronado on Business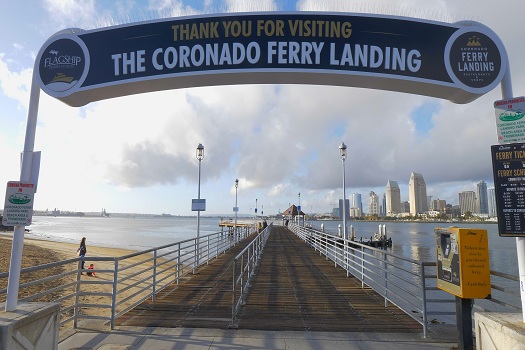 If you're lucky enough to be taking a business trip to beautiful Coronado, you'll have plenty of ways to enjoy the time when you're not working. Here are just a few of the many ways you can have fun during your time off when you're in Coronado on business.
1. Explore the Beaches
Nothing is more relaxing after a day of hard work than spending some time by the ocean, and the beaches in Coronado are considered some of the finest in the country. The golden sand is made of mica that sparkles in the sun, and Coronado Central Beach features gentle waves and calm water. You can laugh at the antics of the pooches at dog-friendly North Beach or marvel at the stunning view of the bridge at Glorietta Bay. 
2. Check out the Hotel del Coronado
While you're here, don't miss the chance to visit the iconic Hotel del Coronado. A favorite of celebrities, royals, and presidents, this world-famous hotel recently commemorated its 125th anniversary. You'll be fascinated as you explore the hotel's intriguing history, and if you're here during peak beachgoing season, you can enjoy some interesting people watching, since this grand hotel attracts locals and visitors alike for shopping, ice cream, and dining. If you're staying over the weekend while you're here on business, make sure to book your reservation for the Del's famous Sunday brunch.
3. Visit the Fabulous Ferry Landing
The scenic San Diego skyline provides a lovely backdrop for the Coronado Ferry Landing, where you'll find art galleries, eclectic shops, and plenty of places to enjoy casual and fine dining. Browse the shops for souvenirs to take back home to the family. If you have the time and you're feeling adventurous, rent a bike, surrey, kayak, or paddleboard to explore the area by land or water.
4. Go on a Walking Tour
As soon as you get to Coronado, you'll be struck by the historic architecture you'll see all around the island. Take an afternoon break from business to simply stroll leisurely around the island and enjoy the marvelous buildings in this seaside paradise. During the evening, meander along the beach and pick up some mouthwatering treats at the Coronado Farmers' Market. Make sure to bring along your camera and snap photos of the captivating views, especially at sunset. You may even see a few dolphins just off the coast.
5. Enjoy a Play or Film
After you knock off work for the day, grab a bite to eat and lose yourself in a movie or play. Coronado's Lamb's Players Theatre features a delightful troupe that performs a variety of productions, from exhilarating musicals to enthralling dramas and uproarious comedies. If you're in the mood to enjoy the latest Hollywood blockbuster surrounded by old-school vintage charm, head to the Village Theatre, which opened in 1947.
Whether you're visiting Coronado for business or pleasure, make sure to reserve your room at 1906 Lodge. Coronado guests are amazed at our array of comfortable amenities and the dramatic beauty of our meticulously restored historic building. Our staff is dedicated to making your experience memorable, so call us to reserve your room today at 866-435-1906.
◀ Go back