Making Your Coronado Vacation Meaningful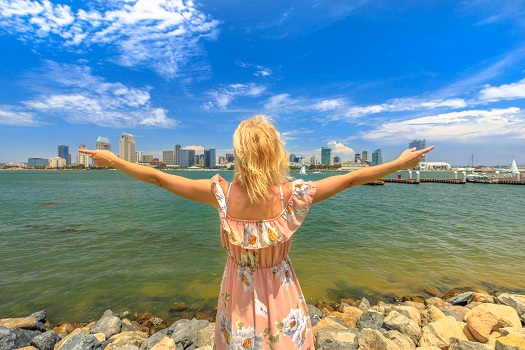 The gem next door to San Diego that is Coronado is a worthwhile destination in itself thanks to its laid-back vibe, award-winning beaches, great eats and sweet treats, community spirit, and spectacular views. If a trip to Coronado is already something you're planning, the only thing left to consider is how to make your stay in this sun-soaked getaway even more meaningful. Read on for suggestions from the welcoming staff at 1906 Lodge. Coronado Beach, an eclectic mix of quaint shops, and a variety of dining options are within walking distance of our hotel, which offers all the amenities you need for a memorable getaway.
Don't Limit Yourself to the City's Most Prominent Beach
Central Beach, which runs along Ocean Boulevard, is the best known and most prominent of the city's beaches, but it's not the only one. Sure, you can have a great time at the beach that gets all the attention. However, once you've had a chance to swim, soak up some rays, and do other fun beach stuff, make your visit a more meaningful one by exploring other beaches in the area. Options include:

• The small sandy beaches at Centennial Park
• Dog Run Beach over by Sunset Park
• The sandy beach at Coronado Tidelands Park
• The cozy north-facing beach at Glorietta Bay Park
Check Out Historic Locations
Since Coronado traces its official origins as a community to the late 1800s, it's a location with many historic sites. The most notable one is the sprawling Hotel del Coronado, which is perched in front of Central Beach. Another way to make your trip here more meaningful if you have an appreciation for local history is to take one of the walking tours offered by the Coronado Historical Association. Book online before you arrive, since you'll need to purchase tickets.
Rent a Surrey or Bike
The weather here is generally pleasant year-round, so another meaningful way to enjoy Coronado is while riding in a surrey or on a bike. Both of these fun modes of transportation can be rented locally at spots like Wheel Fun Rentals and Holland's Bikes & Beyond.
Explore Nearby San Diego on a Segway
As long as we're on the topic of alternative transportation during your Coronado trip, a fun and meaningful way to check things out in nearby San Diego is with a Segway tour. Another Side of San Diego Tours is one of several companies in the area offering tours revolving around these two-wheeled delights.
Choose Some Restaurants before You Arrive
You'll have a more meaningful culinary experience in Coronado if you select some potential restaurants before you come here. Doing so gives you a chance to really dive into menus and reviews to determine what appeals to you most. You can even make reservations ahead of time if a fine dining destination catches your eye.
Think like a Local
Finally, have a meaningful trip to Coronado by thinking like a local rather than a visitor. In other words, consider what you would do and where you would naturally gravitate toward if you lived here all the time. This is an excellent way to discover local watering holes, live music spots, and community events open to the public at places like Ferry Landing and Spreckels Park. 
No matter what kind of vacation experience you're looking for, you're sure to find Coronado Island is an ideal destination. If they want the cozy, charming feel of a bed and breakfast, Coronado, CA, visitors will love the historic architecture and exceptional service at 1906 Lodge. From our bottomless mimosas to our array of comfortable amenities, we can provide you with the perfect memorable retreat. To reserve your room at our elegant hotel, call us today at 866-435-1906.
◀ Go back