Tips for Not Looking Like a Tourist when You Vacation in Coronado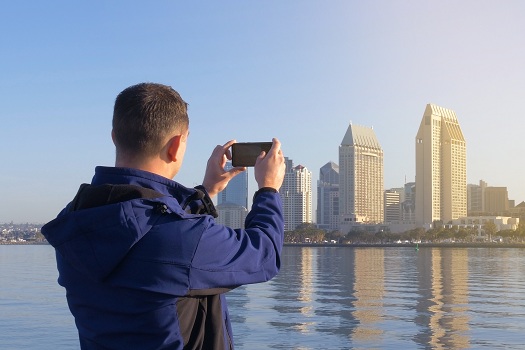 Coronado, California, is a prime vacation spot that boasts beautiful views, beaches, and exciting activities for people of all ages, and it's one of the most popular vacation destinations in the country. Whether you're visiting the city of San Diego or just the small island of Coronado itself, you may be apprehensive about being seen as a tourist who's ignorant of the area simply because you don't know where you're going, what you should do, what to wear, and how to act. Here are some ways to ease your worries and avoid appearing like a tourist in Coronado, CA, brought to you by the people who know the island best, the friendly staff at 1906 Lodge. Coronado Island visitors quickly fall in love with our hotel's elegant, relaxing setting, which is within walking distance of the island's shops, restaurants, and exquisite beaches.
Know What to Wear
One of the most important rules for avoiding looking like a tourist is knowing how to dress. For starters, avoid wearing clothing that has anything to do with the place you're visiting. This means if you're traveling to Coronado, definitely don't wear a shirt with the city's name on it. You can wear swimming attire on the beach or on the way to it, but try to change into more appropriate clothing for other activities.
Make Friends with Locals
Making friends with locals can do wonders for your relationship with this city. You'll feel more at home and won't stand out like a tourist if people know who you really are and what you're really about.
Don't Get Lost
Just follow the signs and people you meet along the way, and you should be good to go. If it gets too complicated, ask someone for help or stop somewhere and ask for directions so you don't waste your time. If all else fails, Google Maps will easily guide you back to your hotel or wherever you'd like to go next on your journey of discovery through Coronado.
Stay Active
Visit some local attractions like the historic Hotel del Coronado or ride one of the famous beach cruisers around town. You can also go shopping, as there are plenty of great places to get good deals on fashionable clothes, toys, and even home décor items. And if you're not into shopping or biking, try sunbathing.
No matter what kind of vacation experience you're looking for, you're sure to find Coronado Island is the ideal spot for fun and relaxation. If you want peace and quiet combined with the enchanting feel of a bed and breakfast, you'll love the elegant comfort and exceptional service at 1906 Lodge. From in-room spa tubs to cozy fireplaces, we can provide you with the perfect relaxing escape. If you'd like to reserve a room at our charming boutique hotel or you need directions to Coronado Island, call us today at 866-435-1906.
◀ Go back