What's a Good Length of Time for a Coronado Vacation?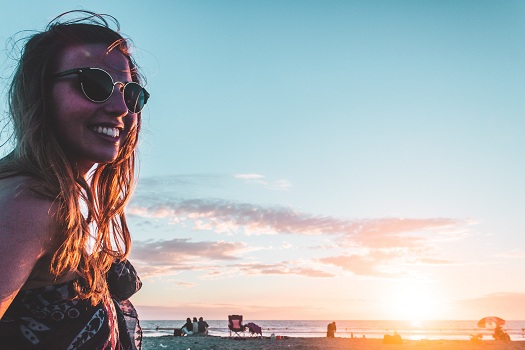 If your San Diego vacation plans will involve a trip to Coronado, you'll absolutely be pleased with what you'll find. As for how long you should stay in Coronado, you're welcome to stick around for as long as you'd like, of course. But if you prefer some additional input before you finalize your plans, the friendly staff from 1906 Lodge, Coronado visitors' leading choice for ultimate comfort and high-quality service, suggest some things to consider.
Where Your Home Base Is
It's usually easier to plan a brief stay for a weekend if you're coming from a nearby location. If you're fairly local, this can also be a great way to refresh and recharge before getting back to your regular weekday routine. But if you're coming to Coronado from further away, an extended vacation for a week or two can give you more time to explore the island and make some wonderful memories.
What's on Your Vacation To-Do List
Coronado is one of those places where you don't want to be too rushed due to the relaxing, easygoing nature of this seaside paradise just across the bay from San Diego. You may want to plan a longer stay in the 1–2 week range if your vacation to-do list includes popular Coronado area activities that might involve:

• Renting a boat from Glorietta Bay Marina to spend time on the water
• Enjoying the 16,000-square-foot City of Coronado Skatepark
• Sightseeing that includes visiting nearby communities
• Swimming, surfing, and other beach-based activities

Based on what works for your schedule and budget, the longer your list of desired vacation activities is, the longer your vacation should be. This way, you'll really feel like you've had a true vacation experience when you return home.
Whether You're a Dedicated Foodie
If part of what you consider a memorable vacation experience includes sampling the local flavors and culinary delights, you may want to stay a bit longer in Coronado. While COVID-19 limitations still need to be kept in mind, many area restaurants do provide ways to safely sample what's on their menus.
The Number of People Coming with You
This is a factor worth considering, since you'll want to create a memorable and rewarding vacation experience for yourself and anyone else who will be coming with you. If you have plans for a family vacation, you may want to stay longer to fully enjoy everything Coronado has to offer, especially if day trips to nearby locations are planned.
The Time of Year You Plan to Visit
Because the weather is generally pleasant and inviting year-round, there's really no bad time to visit Coronado. That said, certain times of year are more flexible time-wise than others. For instance, it's often easier to stay longer or extend what was originally supposed to be a shorter vacation during the more casual months of summer. If you'll be coming here later in the year or for a holiday, a shorter stay may be better suited to your schedule. 
No matter how long you decide to stay in Coronado, make sure to choose a hotel that offers peace and quiet combined with the enchanting feel of a bed and breakfast. You'll love the elegant comfort and exceptional service at 1906 Lodge. From in-room spa tubs to cozy fireplaces, we can provide you with the perfect relaxing escape. To reserve a room at our charming boutique hotel or get directions to Coronado Island, call us today at 866-435-1906. 
◀ Go back