Best Ways to Tour Coronado Island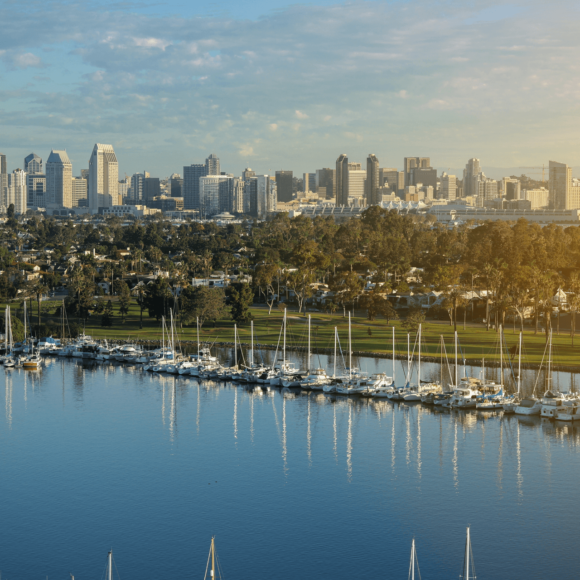 Coronado Island is a gorgeous spot adjacent to the city of San Diego, and it offers all sorts of sights and activities to keep visitors entertained. From beaches to museums, incredible skyline views, and stunning sunsets, Coronado offers an endless variety of attractions. Here are some tips to keep in mind when you come to give the island a tour.
Get on a Bike & Ride
Coronado might not be the biggest island in the world, but it's large enough that walking the whole island in one trip is virtually impossible. Bikers, on the other hand, have a chance to see much more. Bike tours on the island include a ten-mile ride past some of the island's most notable attractions, including the Coronado Bridge and the Hotel del Coronado. Tripadvisor reviewers award this iconic structure four out of five stars. If you're the energetic type, there's no better way to enjoy the island.
Consider a Trolley Tour
Old-fashioned trolleys offer a fun and unique way to tour the island. The tours give visitors a close-up look at the famed Hotel del, which has been a hot spot for the rich and famous for decades. You'll also pass by a number of other fascinating places, including a drive over the famous Coronado Bridge, all of which the driver will explain in detail.
Check Out the Art & Histry Museum
The Coronado Museum of History and Art provides visitors with an intimate glimpse of the island's storied past. Permanent galleries showcase the island's brightest moments with a series of photographs that can take your breath away. An ever-changing ensemble of temporary exhibits provides fresh material and ensures a single visit to this remarkable museum could never be enough.
Rent a Segway
Something about these motorized scooters makes them amazingly fun to ride. They're perfect for larger groups, since even less mobile members of a party will have no problem getting around. You start in the Gaslamp Quarter at 300 G Street, then visit downtown San Diego, the Embarcadero, and Coronado.
Go Paddleboarding
Paddleboarding is a great way to get out on the water and enjoy some physical activity. It's not as easy as it looks, requiring both balance and strength, but practice is the only way to improve. By renting a board and paddle on Coronado Island from SUP Coronado, you can take in the sights and sounds in a truly breathtaking fashion.
Take a Guided Tour
Exploring on your own can be fun, but you'll never learn the ins and outs of the island's remarkable history by yourself. When you opt for a guided walking tour, you'll get to take advantage of the guide's knowledge and expertise. There's a guided walking tour available at the Glorietta Bay Inn, located across from the Hotel del Coronado. At the end of the tour, you'll have a much better appreciation for this incredibly gorgeous island.
Coronado Island is a Southern California gem. By taking these tips to heart, you can make sure your Coronado tour is a truly unforgettable experience. It's virtually impossible to take in all of Coronado's beauty and fun activities in just a day, so extend your stay for a few days and join us at 1906 Lodge. Coronado visitors are pampered in comfort and style at our elegant, relaxing seaside getaway. Many of the guestrooms in our charming boutique hotel feature private entrances, balconies, spa tubs, wet bars, and cozy fireplaces. Call us today at 866-435-1906 to reserve your room across the bay from America's Finest City.
◀ Go back