How to Have a Romantic Labor Day Weekend in Coronado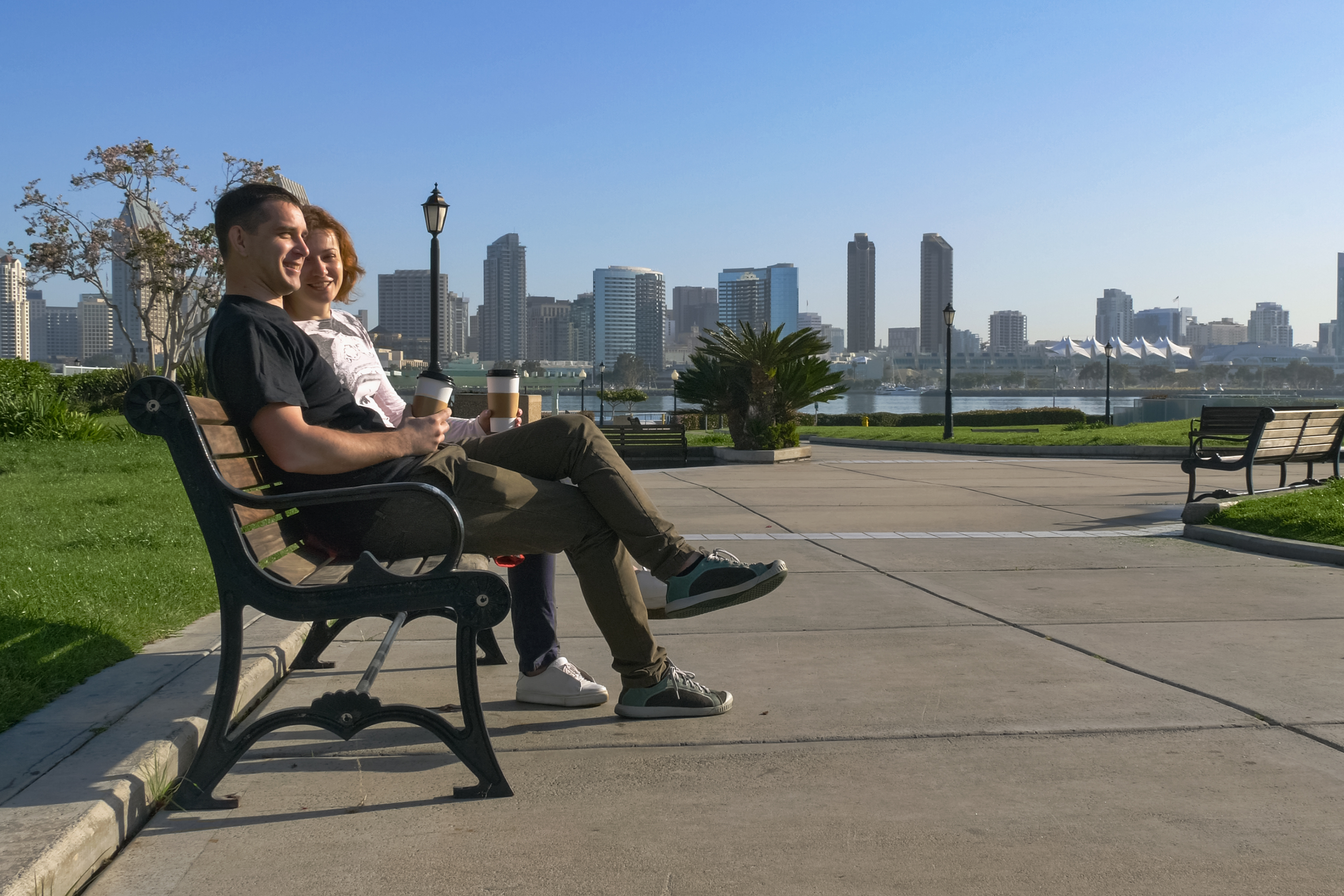 While Labor Day marks the end of summer, those who live in our seaside town know there's still plenty of sunny days on the calendar in September and beyond. Visit with your sweetheart during this holiday weekend to discover a low-key town that makes the perfect setting for a romantic trip. Here how to ensure you and your partner have a memorable Labor Day in San Diego's most beloved beach community.
Check out Art in the Park, then stay for the Labor Day concert
Taking place every first and third Sunday of the month, Art in the Park features more than 50 artists and artisans specializing in everything from photography and metalworking to stained glass and painting of all kinds (oil, acrylic, and watercolor). 
Head to Spreckels Park for this popular Labor Day weekend event, which takes place from 10 a.m. to 4 p.m. After browsing the eye-catching creations of San Diego County artists, find the perfect spot and settle in for a special concert beginning at 5 p.m. (guests of 1906 Lodge can borrow beach chairs and towels). This is a free yearly tradition featuring a special "secret" guest band. Our advice? Snag a spot near the park's gazebo, where people convene for dancing and general merrymaking.
Take a Sunset Cruise
No Labor Day in San Diego would be complete without the chance to get out on the water. With a sunset gondola cruise near the Coronado Cays, you and your partner will enjoy stunning views of the sky's transformation and a calm, romantic atmosphere. The Gondola Company offers several cruise options, with add-ons like live music to dial up the ambiance. Savor a smooth ride inspired by this Venetian-style transportation method while sipping wine with your honey.
Dine Al Fresco
From tucked-away eateries to lively sidewalk bistros, there are romantic restaurants in Coronado for every palate.  Aside from delicious cuisine, you'll enjoy unmatched views and the sweet, summery vibes and warm weather Coronado is known for. Head to Il Fornaio for excellent Italian fare and amazing views of the San Diego skyline across the bay (reserve a table by calling 619-437-4911). Try chef specials like Linguine con Gamberi or Branzino Puttanesca, then treat your special someone to an indulgent dessert (you can never go wrong with tiramisu).
For some of the best seafood in town, head to Bluewater Grill Boathouse, a stylish spot tucked into Glorietta Bay and just a short stroll from our Coronado hotel. We're also partial to Tartine, a superb neighborhood bistro located near Coronado Ferry Landing, known for European-style fare such as the oh-so-good quiche. Here's a tip: Take your meal to go and enjoy your spread at the sandy stretch along the bay.
Enjoy the Splendor of the Beach
From the gold-flecked sands of Coronado Beach to the tranquility of Silver Strand State Beach, Coronado's coastal gems are mesmerizing. A romantic evening is as easy as heading down to the beach of your choice at sunset and taking a stroll while watching the waves roll in. Don't leave right after the sun dips, though. You'll want to stick around a while to watch the sky continue to change colors, from a pastel pink to deep orange hues.
See a Movie at Coronado's Vintage Movie Theater
This Labor Day, take a break from the heat and sun with your partner and duck into the Village Theater, Coronado's vintage movie house, to catch the latest flick. This newly restored theater has been a mainstay in the community for 64 years, and it gives patrons a taste of a bygone era. Grab some popcorn and a soda and relax in front of one of two big screens. Before the movie starts, you'll love admiring the whimsical, Art Deco-style interior, including those quintessential red curtains. 
—– 
Recently named one of the top 25 romantic hotels in the United States in the Tripadvisor Travelers' Choice Awards, 1906 Lodge is a quaint B&B with a warm, welcoming feel. Make our boutique hotel your base for a trip that gets you reconnected with your partner. Start every morning with a hot breakfast and gather with other couples in the evening for a complimentary happy hour with wine and hors d'oeuvres.
◀ Go back