Optimizing Safety when Staying in a Hotel during the Pandemic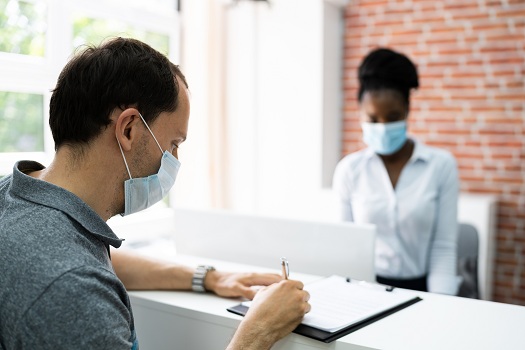 The COVID-19 pandemic has altered the way we go about our lives. This includes relatively mundane things we've long taken for granted as safe, such as staying in a hotel room. Now, we question everything, yet life must go on. Business, personal activities, and pleasure inevitably take us away from home from time to time and create the need for hotel services. The pressing question is how to make these hotel stays as safe as possible during COVID-19. Here's what you need to know, brought to you by the experienced staff at 1906 Lodge, Coronado Island visitors' premier choice for high-quality service and maximum comfort.
Know Your Destination
As a traveler, arming yourself with knowledge is paramount. You want to know the COVID-19 numbers for your destination to gauge risk versus reward. It's also important to research the area's local COVID-19 ordinances, such as mask requirements, closures, and occupancy limits, so trips can be planned accordingly and appropriate supplies can be brought along. If restaurants are closed or have long waits due to occupancy limits, knowing this information ahead of time may help you know to bring ready-made meals to your hotel with you or inquire about takeout and delivery options. Knowledge bolsters your safety.
Inquire about the Hotel's COVID-19 Policies & Create Your Own Game Plan
Think about temporary COVID-19 hotel policies that may impact your stay. Ask about cleaning services for rooms, mask protocols for guests, and contactless features. At this time, even if there are amenities available to the public, it may be safer to prepare to function from within your room. Regardless of the hotel's policies and procedures, you can bolster your safety by creating your own COVID-19 game plan, including asking for a room that's been unoccupied for several days, practicing social distancing, wearing a mask in public, using hand sanitizer after touching items in common areas, declining cleaning services while occupying the room, limiting the number of travel companions you bring, and not taking advantage of any hotel facilities shared by all guests.
Self-Serve during Your Stay
While guests typically find the ease of using hotel services one of the perks of traveling, the threat of COVID-19 may make self-serve the safest option. This means taking time to thoroughly clean the surfaces of your room upon arrival and tidying up behind yourself during your stay. Ask for a room with windows and/or a balcony to air out the room when you arrive. Carry your own bags to and from your room, and bring all essentials with you to avoid vending machines and guest service interactions. Having a clean space, limiting your interactions with others, and avoiding public spaces will go a long way toward making your hotel stay safer.
Make Smart Choices
In most cases, your hotel stay won't mean you're confining yourself to your room, so it's important to make the smartest choices possible as you go in and out of the hotel. If possible, use your own vehicle or a rental you've sanitized prior to use so you can avoid public modes of transport as you come and go. Ask for a ground-floor room, or take the stairs instead of the elevator to get to and from your higher-level room. Making smart choices outside your hotel room will keep your hotel room environment as clean and safe as possible. 
At 1906 Lodge, our top priority is always the safety and wellbeing of our guests. If you need to stay in a hotel during COVID-19, you'll want to choose one that offers high-quality service. For Coronado visitors who are looking for a perfect place to relax with comfortable amenities similar to a B&B, Coronado Island, San Diego is home to 1906 Lodge—the ideal destination. Many of our guestrooms feature private entrances, balconies, spa tubs, wet bars, and cozy fireplaces. Call us today at 866-435-1906 to reserve your room on Coronado Island, just across the bay from America's Finest City.
◀ Go back