How to Have the Perfect Honeymoon in San Diego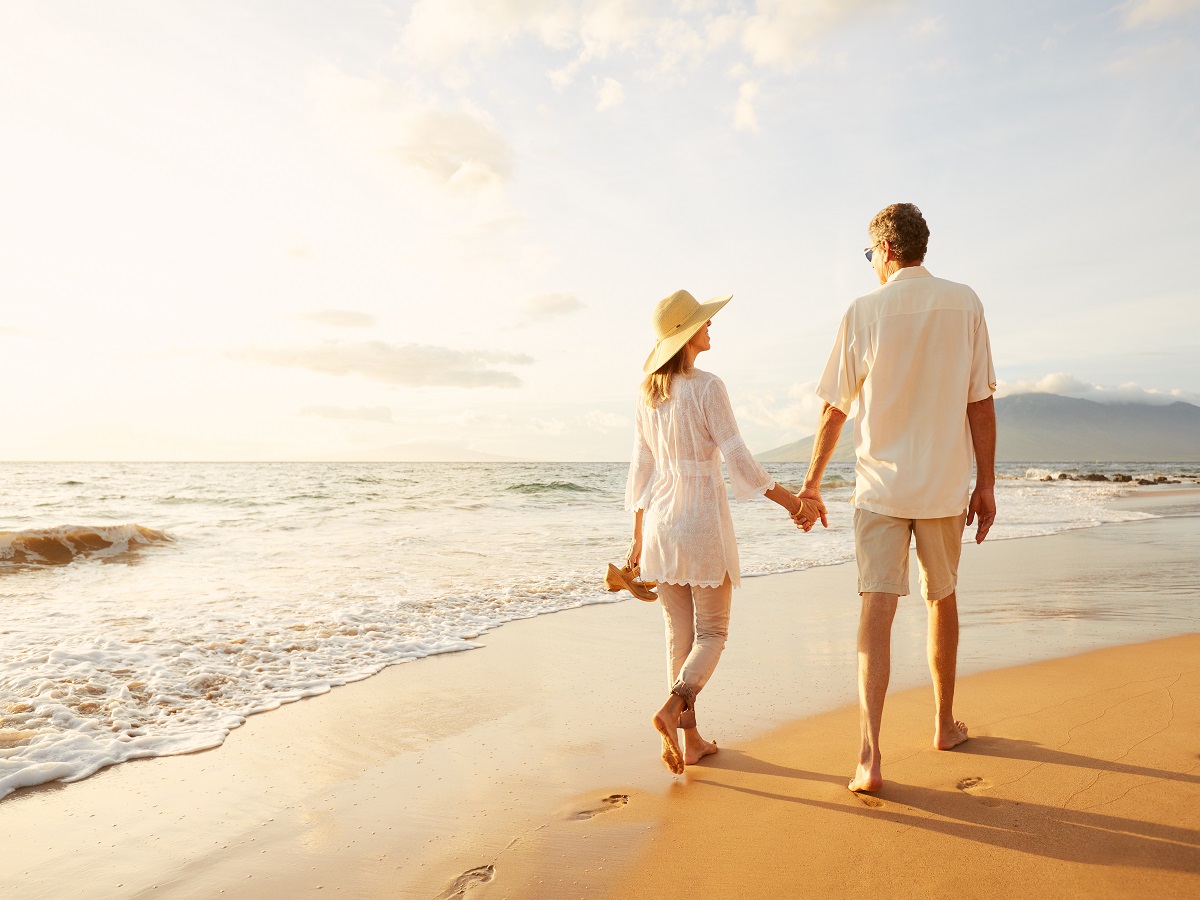 With consistently gorgeous weather, miles of glittering beaches and soaring palm trees, San Diego certainly holds it own as a getaway for newlyweds. But first-timers to America's Finest City might find themselves a bit intimidated — after all, this is California's second largest city, home to more than 100 neighborhoods spread over 372 square miles.
Luckily, we have a few suggestions for how to spend a marvelous honeymoon in San Diego that incorporates some of the very best natural assets, culinary treats and recreational amenities you can find in this sun-soaked SoCal destination. 
1. Enjoy Some Sun and Sand at Coronado Beach
We admit it—this one's a no-brainer. But to come all the way to San Diego and not spend some time at one of its renowned beaches would be a shame. While the city lays claim to quite a few beloved beach communities — including Ocean Beach, La Jolla and Mission Beach, to name a few — Coronado Beach takes the cake.
Year after year, this coastal gem on Coronado Island garners awards as one of the nation's best sandy spots, including a recent mention on TripAdvisor's "Top 25 Beaches in the U.S." list and a spot on Dr. Beach's annual list of the country's best beaches two years in a row.
So what sets the beach apart from the rest? Its wide swath of pillowy golden sand is one standout; the beach's serene, romantic atmosphere and epic sunsets certainly help as well.
2. Take a Boat Cruise
Standing at the shores of the Pacific Ocean or San Diego Bay is one thing — setting out on the waves for an unforgettable excursion with your adoring partner is another experience entirely. Tour operators that can whisk you away on a thrilling boat cruise in San Diego can be found in several waterfront areas, including Embarcadero, Point Loma, Harbor Island and Coronado. Try a whale and dolphin watching cruise from Hornblower Cruises, a sightseeing yacht charter from San Diego Boat Tours, a wildlife tour with breakfast from San Diego Sailing Tours or a private sunset tour for two from Seaforth Boat Rentals (save 20% when you book a tour along with your room at 1906 Lodge).
3. Browse the Boutique Retailers Along Orange Avenue
Coronado Island's picturesque downtown is brimming with delightful shops and one-of-a-kind retailers, giving you a chance to stroll at your own pace and window shop in one of San Diego's most scenic neighborhoods. Stop in at Coronado Plaza, a village-like center home to two levels of shops. Farther up the street you'll find dForsythe, offering a global collection of jeweled creations in an eye-catching space. Bay Books is a long-standing favorite for its unique selection and attractive, well-organized interior. When your feet (and your credit card) need a break, simply get a table at a local eatery such as The Henry, with its Parisian patio chairs, or Night & Day Café, a casual spot whose big flavors make up for its compact size.  
4. Visit a Wine Bar
Couples seeking mellow, intimate hangouts on their honeymoon in San Diego shouldn't forgo a visit to one of the city's low-key wine bars. Luckily, there's a wide selection spread throughout town. We're partial to Wine a Bit in Coronado, a cozy space with convivial vibes and an alluring menu of flatbreads to complement your wine choices. The Wine Pub in Point Loma offers more than 25 wines by the glass, making it easy to discover new flavors. Splash Wine Lounge and Bistro is a highly rated wine bar in San Diego, located in the trendy North Park neighborhood. Once you've finished your tasting, you can wander along University Avenue admiring the many shops, cocktail bars, and bistros along this stretch.
5. Enjoy Balboa Park on a Weeknight
Here's a little-known secret: Once the weekend is over, the tourist crowds file out of sprawling Balboa Park, converting it into a calm weeknight oasis. Savor the magic of this 1,200-acre paradise, brimming with gardens, walking paths and breathtaking architecture. If you come on a Wednesday, stop by Panama 66, an open-air restaurant featuring live jazz performers.
6. Get a Couples Massage
The whole point of a honeymoon is to relax, but an overly ambitious travel itinerary can sometimes get in the way of this goal. That's where a couples massage can help — you get the opportunity to decompress and recharge with your special someone. For couples staying at 1906 Lodge for their honeymoon in San Diego, a 60-minute couples session can be arranged at the Spa Sanctuary, open Sunday through Friday, 10 a.m. to 6 p.m., and Saturday, 9 a.m. to 7 p.m.
Looking for romantic digs for your San Diego honeymoon? 1906 Lodge offers an upscale home away from home with all you need to make your special trip hassle-free and enjoyable: a complimentary breakfast, free parking, beach towels and umbrellas, and a complimentary evening happy hour, among other amenities. Check out our special offers!
◀ Go back