Unique Things to Do when You're Vacationing in Coronado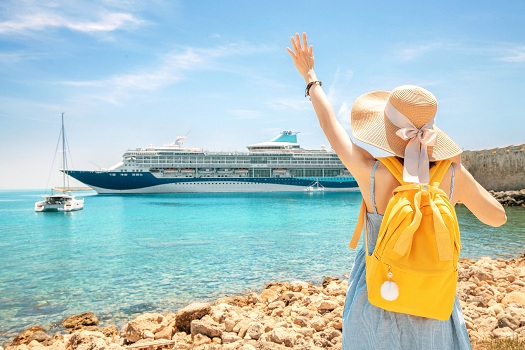 Coronado is definitely a very unique place to visit. And while we absolutely recommend checking out the historic Hotel del Coronado, shopping on Orange Avenue, and spending some time at the award-winning Coronado Beach, don't be shy about experiencing this slice of San Diego-adjacent paradise in more unique ways, too. Below are tips on how to have a truly unique experience when visiting Coronado, brought to you by the people who know the island best, the friendly staff at 1906 Lodge. Coronado visitors quickly fall in love with our hotel's elegant, romantic setting, which is within walking distance of the island's shops, restaurants, and exquisite beaches.
Go on a Harbor Cruise
Have a unique experience in Coronado by enjoying the ocean in a more casual and relaxed way with a harbor cruise. Many of these cruises include the waters near San Diego as well, which gives you a chance to take in even more impressive views from a different perspective.
Rent an E-Bike

Electric bikes, which are essentially traditional bikes with some added juice, are trendy these days. You can rent one locally at places like Wheel Fun Rentals. With the added pedal power, you'll be able to explore more of Coronado at your own pace.
Visit a Perfectly Perched Public Golf Course
Coronado has a public golf course that's reasonably priced and easily accessible. This 18-hole course offers uniquely stunning views and provides a great way to experience a more unique side of Coronado while surrounded by pristine waters. Clubs can be rented locally, so there's no need to bring your own if you prefer to travel light.
Download the Public Art Walking Tour App
Visit the Coronado Island website during your stay here to download the convenient art walking tour app. It's a convenient guide to an appealing and eclectic mix of murals, interpretive signs, sculptures, and public art galleries found throughout the area.
Taste Local & Regional Wines
Coronado has many tasting rooms that can provide a more unique experience during your time here. Coronado Tasting Room and Wine A Bit are among the often-recommended local tasting rooms.
Sign Up for a Wine & Paint Workshop
The Emerald C Gallery offers palate-pleasing workshops with a creative touch that can make your visit to Coronado even more memorable. You'll just need a minimum of six people to enjoy a two-hour workshop that's sure to be like nothing else you've experienced.
Get Active at the Coronado Community Center
Located on Strand Way, the Coronado Community Center is a hidden gem of sorts in that many visitors to the area aren't aware of what's available here. However, it's a great place to get in some fun activities during your stay in Coronado thanks to features that include a rock wall, a pool, a gymnasium, and a fitness area.
See What Locals Have to Say
One of the best ways to have a unique experience when visiting Coronado is to mingle with locals and ask for recommendations. You're much more likely to get candid suggestions that aren't on the average visitor's radar if you ask for advice about places to see, things to do, and neighborhood haunts and eateries to visit.
For Southern California visitors who are looking for a unique experience at a beautiful seaside getaway with comfortable amenities and the charming feel of a bed and breakfast, Coronado, CA, is home to 1906 Lodge—the perfect destination. Many of our guestrooms feature private entrances, balconies, spa tubs, wet bars, and cozy fireplaces. Call us today at 866-435-1906 to reserve your room on Coronado Island, just across the bay from America's Finest City.
◀ Go back