What Are the Best Southern California Spots for Romantic Getaways?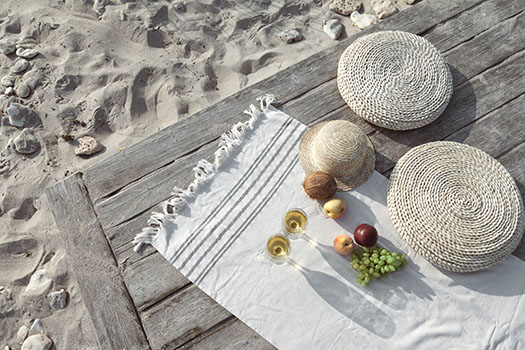 Southern California is famous for its sun, fun, and sandy beaches, so it only makes sense that you're planning a stay in SoCal. You might want to explore several areas while you're here, and with all the wonderful places to choose from, it might be tough to decide where to go when you have downtime. To help you decide, here are a few of the top places where you can go for a romantic getaway in SoCal.
Laguna Beach
Beach towns are a great place for romance. Laguna Beach has a lot to offer couples. Get ready for some fun in the sun. Here, you can frolic in the ocean and watch the sun set. Take a romantic stroll through Heisler Park or Inspiration Point. Explore the boutique shops and take in the flourishing arts scene. Then have dinner for two at Splashes Restaurant, The Deck on Laguna Beach, or The Rooftop Lounge.
Lake Arrowhead
This resort town, also known as "the Alps of Southern California," is a great place for couples who enjoy outdoor activities such as backpacking and hiking. See Strawberry Peak, Aztec Falls, or the Church of the Woods. If you prefer something less strenuous, visit beautiful Heaps Peak Arboretum or Lollipop Park. Dine at the renowned Grill at Antler's Inn or Stone Creek Bistro.
Ojai Valley
The city of Ojai is situated roughly 12 miles inland from Ventura. The Ojai Valley features several different art galleries and unique shops that will help you discover your spiritual and creative sides. Hike the Rose Valley Falls Trail, check out the Ojai Meadows Preserve, or visit the Topa Mountain Winery. Sample the local cuisine at The Olivella, Nocciola, or the Ranch House.
Old Towne Orange
The Old Towne Orange Historic District is another perfect destination for dates and romantic getaways. It's a cozy little spot spanning only one square mile and encircling a charismatic little central plaza that's perfect for hand-in-hand strolling. Here, you can go window shopping and explore over 100 antique shops, art galleries, and little boutiques, such as the Dragonfly Shops & Gardens. Grab a bite to eat at Haven Gastropub or the famous Felix Continental Café.
Coronado Island
Spectacular ocean views and a relaxed atmosphere define Coronado Island and its magnificent beauty. Just across the bay from San Diego, the island provides the perfect setting for couples who want to enjoy a romantic getaway while taking advantage of the incredible variety of activities San Diego has to offer. Choose a resort or hotel that offers high-quality service and is known for its attention to customer care, such as the iconic 1906 Lodge. Coronado visitors will find there's nothing quite as luxurious and romantic as staying in a charming, picturesque hotel that's within walking distance of the Hotel del Coronado, beaches, quaint shops, and fine dining.
Temecula Valley
This area is yet another noteworthy destination for a romantic getaway in Southern California. It offers especially good choices for animal lovers, athletic types, and wine lovers. Take a romantic horseback tour of the valley and stop at several wineries to sample some premium wines. If you've never ridden a horse, the horseback tour operator will provide you with some special saddle time so you'll be ready to hit the trail. Not a fan of horses? No problem. There are almost 40 wineries in the valley. Several of the local vendors offer guided wine country tours that don't require you to saddle up.
No matter what kind of romantic getaway you're looking for, you're sure to find the ideal spot in lovely Southern California. If they want the cozy, charming feel of a Coronado bed and breakfast, San Diego visitors will love the historic architecture and exceptional service at 1906 Lodge. From our bottomless mimosas to our in-room spa tubs, we can provide you with the perfect romantic escape. To learn more about our amenities or reserve a room at our exquisite hotel, call us today at 866-435-1906. 
◀ Go back