How Far is Coronado Island from Mexico?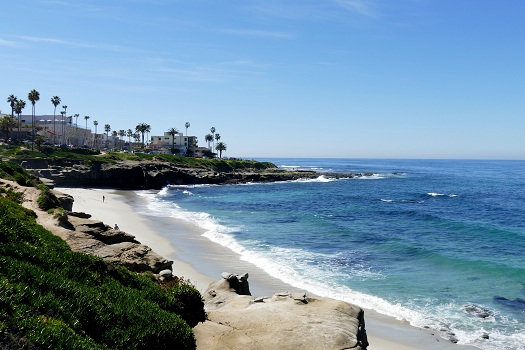 If you're planning a vacation getaway to gorgeous Coronado Island, you'll be only about 15 miles from Mexico, so if you'd like to add a bit of international flair to your trip, you might want to add an excursion across the border to your itinerary. Keep reading to learn about some of the most popular Mexican destinations near Coronado, brought to you by the welcoming staff from 1906 Lodge, Coronado Island visitors' top choice among premier hotels. 
Just across the border, Baja California, the northwestern region of Mexico, is a popular tourist destination because of its gorgeous coastline and laid-back vibe. The home of fish tacos and margaritas, Baja is a favorite of surfers and deep sea fishing lovers. In addition to the border city of Tijuana, Baja is home to Rosarito Beach and Puerto Nuevo. A little further south, you'll find the city of Ensenada, which is a popular port for cruise ships.
Tijuana
Tijuana, the largest city in Baja California, is just across the border, so if you're looking for the easiest way to take an excursion into Mexico, put this at the top of your list. Since you'll be going into another country, you'll need your passport. You can get to the border by taking the San Diego Trolley's Blue Line to the San Ysidro station, or if you have a car, you can park on the US side (about a 20-minute drive from Coronado), walk across the border, and take taxis to your destinations in Tijuana. If this is your first visit, you may want to consider taking a guided tour. Make sure to take in the scenery along the way, including the statues of historical figures such as Abraham Lincoln.
Once you arrive in Tijuana, immerse yourself in the lively atmosphere and local culture by exploring the city's main street and tourism hub, Avenida Revolución. You can spend your whole day strolling among the authentic Mexican cantinas, art galleries, and clubs, but if you'd like to explore more of Tijuana, make sure to visit the iconic Tijuana Cultural Centre, one of the city's most popular tourist attractions, which welcomes a million visitors every year. 
Rosarito Beach
Rosarito Beach, not far south of Tijuana, is another great destination for a short trip from Coronado. This resort town is famous for its glorious beaches and lively nightlife. The climate is dry and warm all year long, making it a favorite among surfers and snorkelers. Scuba divers can check out the offshore underwater park, where they'll find an underwater botanical garden as well as a ship cemetery built as a tribute to the Titanic. 
Rosarito Beach has a variety of taco and seafood restaurants, boutiques, golf courses, and spas. You can zip line, kite surf, and even go for a camel ride. If you're in the mood for something a bit more serene, take a hike to the summit of Cerro El Coronel, where you'll be treated to breathtaking 360° views of the terrain, from San Diego to Ensenada and the Baja Mountains to the Pacific Ocean. 
Puerto Nuevo
Puerto Nuevo is just a 20-minute drive south of Rosarito Beach's main hotel district. Visitors come from all over to this tiny fishing village—which is basically an entrance arch and a few streets—for one thing: lobster, lots and lots of lobster. Thirty lobster houses serve about 100,000 of the crustaceans every year, and the traditional Mexican sides include flour tortillas, rice, and beans. On Puerto Nuevo's main street, you'll find several small shops and stalls selling crafts, silver, piñatas, and pottery.
Ensenada
Ensenada, about two hours from San Diego by car, is Baja's third-largest city and one of the Pacific Coast's most popular cruise ports, but it still maintains its laid-back vacation vibe. Here, you'll find everything you could want in a vacation destination, from strong margaritas to fish tacos (which were invented here), old-world architecture on the waterfront, and traditional crafts. You can hike in two national parks (Constitución de 1857 and Sierra San Pedro Martir), take a dip in a hot spring in the surrounding hills, taste artisanal beer at Aguamala and Wendlant, and take a wine tasting tour among the local vineyards.
When you return from your adventures in Mexico, you'll be ready to kick back and relax in comfort at your Coronado Island hotel. If they're looking for the cozy, charming feel of a bed and breakfast, Coronado, CA, visitors will love the elegant atmosphere and exceptional service at 1906 Lodge. From our bottomless mimosas to our in-room spa tubs, we can provide you with the perfect relaxing retreat just walking distance from Coronado's favorite destinations. To learn more about our amenities or reserve a room at our boutique hotel, call us today at 866-435-1906.
◀ Go back