Tips for Making Travel More Enjoyable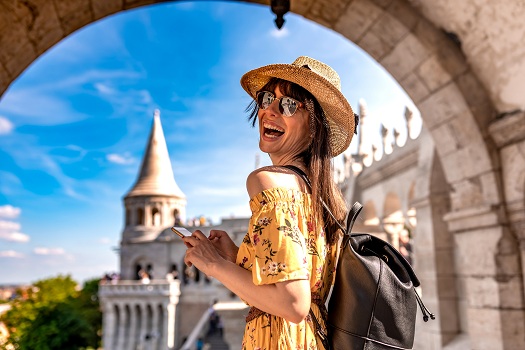 Getting away from it all, especially if your travel plans include a coastal destination like Coronado, is a great way to relax and unwind. However, it's something most of us don't have time to do too often. This is why having as much fun as possible while away from home is a worthwhile goal. Read on for tips on ways you can make traveling more fun for yourself and anyone else coming with you, brought to you by the friendly staff at 1906 Lodge. Coronado Island visitors quickly fall in love with our hotel's elegant, romantic setting, which is within walking distance of the island's shops, restaurants, and exquisite beaches.
Avoid Distractions
A great way to make traveling more fun is to minimize dependence on your devices so you really absorb local sights, sounds, and culture. In Coronado, the top must-see attractions include the historic Hotel del Coronado, The Wizard of Oz creator L. Frank Baum's home, and many parts of the downtown Coronado area. Further avoid distractions or unintended frustrations by taking care of the following travel basics as soon as possible:
• Hotel reservations
• Flight arrangements
• Home or work responsibilities so your time away will be stress free
Pack Light
Within the Orange Avenue area alone, there are more than 50 stores to check out and explore. This is one reason you'll be glad you packed light when traveling to a place like Coronado. After all, it's much easier to find places to stash things you pick up locally if you don't already have a bunch of overstuffed suitcases and bags to take back with you.
Know What's Nearby
Do a bit of online exploring to learn more about what's near your travel destination. Doing so gives you the opportunity to check out other towns or cities you can visit during your stay without too much extra effort. For Coronado, the biggest adjacent hot spot is San Diego, which is just a short bridge span away.
Make a General Travel Budget
If you have a general idea of what you'll have to work with budget-wise during your trip, you'll be able to spread things out a bit more. Using Coronado as an example, this could include setting aside part of your budget for shopping, local entertainment, and using what's left to sample some fun local foodie faves like The Henry, Lobster West Coronado, Chez Loma, and MooTime Creamery.
Give Yourself Time to Mingle Locally
Traveling is a great way to meet new people. In a place like Coronado, this is something you can easily do by renting a surrey or bike. You'll then be able to get around town, say hello to friendly locals, and even get some recommendations for places to check out that aren't normally on a casual visitor's radar.
Choose Local Activities of Interest to You
Lastly, see what activities you're welcome to enjoy at your travel destination. Taking this step ahead of time gives you a chance to pack appropriate clothes and/or accessories you may need. Thanks to year-round perfect weather in Coronado, your trip here can include hiking at local spots such as Bayside Trail or Sunset Cliffs over in San Diego.
No matter what kind of vacation experience you're looking for, you're sure to find Coronado Island is the ideal spot for fun and relaxation. If you want peace and quiet combined with the enchanting feel of a bed and breakfast, you'll love the elegant comfort and exceptional service at 1906 Lodge. From in-room spa tubs to cozy fireplaces, we can provide you with the perfect relaxing escape. If you'd like to reserve a room at our charming boutique hotel or you need directions to Coronado Island, call us today at 866-435-1906.
◀ Go back