Why Should I Be Making Plans Now for My Winter Vacation in Coronado?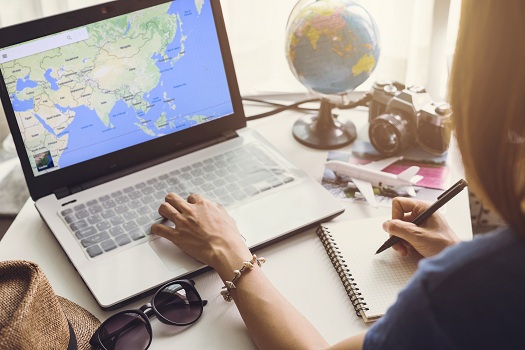 For more than a century, Coronado has been a popular destination for nearby San Diego residents and visitors from across the nation and around the world. While there are certainly many wonderful things to do here during the spring, summer, and fall months, wintertime is just as enjoyable in Coronado. Keep reading to learn a few reasons you should start planning your winter trip to this pleasant, vibrant community now, brought to you by the people who know the island best, the friendly staff at 1906 Lodge. Coronado Island visitors quickly fall in love with our elegant, charming hotel, which is within walking distance of the island's shops, restaurants, and gorgeous beaches.
Have More Flexibility with Winter Trip Dates
If one of the reasons for your winter trip to Coronado is to enjoy the holiday season without snow and with an abundance of sunshine, you're not alone. Waiting until the last minute to plan a visit here during or just after the holiday season could leave you struggling to get everything lined up date-wise with bookings and reservations. This is less likely to be the case if you take care of such things now.
Coordinate Dining Reservations with Your Trip Dates
Coronado has many top-rated restaurants that provide incredibly appetizing dining selections and equally impressive views. Some of these local destinations require reservations if dine-in options are available, which may also be the case due to COVID guidelines. You'll actually have a better shot at matching your restaurant reservations with your preferred winter travel dates if you start planning now.
Discover Even More Things to Do & See during Your Visit
It's no secret popular local destinations like Coronado Central Beach and the historic Hotel del Coronado can be visited throughout the year. However, if you make your winter trip plans now, you'll have time to discover things to do here during the winter months you may otherwise overlook. For instance, the Coronado Ferry Landing is a perfect spot to enjoy many of the city's annual holiday festivities. The Lamb's Players Theatre on Orange Avenue also regularly presents performances related to many of the popular wintertime holidays.
Being in a Better Mood when You Get Here
One other reason to start planning your winter trip to Coronado now is because you'll be in a better mood when you get here. We say this because it's easy to get stressed out if you're crunched for time as you make your travel plans closer to the actual trip dates you have in mind. On the other hand, if you have the main details of your trip taken care of sooner rather than later, you'll likely be in a much better mood when you get here. In turn, this means you'll be even more relaxed as you enjoy the many things to love about Coronado, CA, in winter, such as:

• Comfortably enjoying time at local beaches right in the middle of winter
• Spending some time checking out the winter happenings in nearby San Diego
• Renting a surrey or bike to casually get around town instead of worrying about other forms of transportation
• Sampling locally grown produce and other fresh treats at the year-round farmers' market at the Ferry Landing 
No matter what kind of winter getaway you're looking for, you're sure to find the ideal spot on Coronado Island. If they're looking for quaint charm combined with the enchanting feel of a bed and breakfast, Coronado, CA, visitors will love the elegant comfort and exceptional service at 1906 Lodge. From cozy fireplaces to in-room spa tubs, we can provide you with the perfect winter escape. If you'd like to reserve a room at our charming boutique hotel, call us today at 866-435-1906. 
◀ Go back