Why Should I Reserve My Hotel Room Early?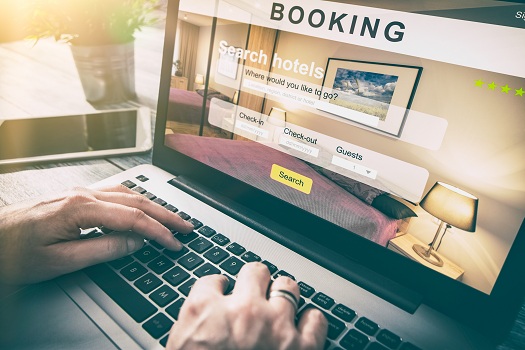 It's generally a good idea to plan ahead whenever you have plans to travel for business, pleasure, or a combination of the two. So, yes, booking your hotel in advance has many perks you're sure to appreciate, especially if you have plans to travel to a popular destination such as Coronado, CA, during peak season. Read on as we go over some of the top reasons you should book your hotel in advance when it's possible to do so.
Advance Booking Means More Options with Dates & Room Choices
By getting an early start and booking your hotel as far in advance as possible, you'll likely have a wider range of options with both dates and available rooms for your consideration. These two perks alone are often appreciated with trips involving:

• A longer family vacation or an extended stay
• Travel plans for busy times of the year, like midsummer
• A need to book more than one room if you'll be coming with a larger group
If you're traveling to the San Diego area, make sure to check out the beautiful 1906 Lodge. Coronado visitors are pampered in style at this historic hotel that's just across the bay from San Diego.
Early Booking Makes It Easier to Make Special Requests
Most hotels will do their best to accommodate special requests guests may have, as long as they're reasonable. By booking in advance, you'll give the staff at the hotel some extra time to make any necessary arrangements to satisfy your requests. 
Booking in Advance Gives You a Chance to Make Other Reservations Early
Some popular vacation attractions require reservations in advance. If you take care of your hotel reservations as early as possible, you'll have your dates firmly locked down. This means you can make reservations for local attractions in advance as well, since you'll know the specific dates when you'll be in town.
It Can Also Be Good for Your Budget
It's not unusual for booking in advance to give you opportunities to save money. This can be the case because there's typically not as much competition for popular dates if they're selected well in advance. Booking in advance could equal lower rates than what you might pay if you're trying to book much closer to your preferred travel dates.
You Can Spend More Time Putting Your Travel To-Do List Together
Booking a hotel in advance also gives you more time to focus on your travel itinerary. If you're visiting the San Diego area, this could mean checking out what's open and accessible in the Gaslamp Quarter or looking at what summer events are taking place on the dates when you'll be there. 
Quick Tips for Booking Your Hotel in Advance
Ultimately, booking your hotel early can be a satisfying and rewarding experience if you keep some important tips in mind. Make the advance booking process easier by:

• Double-checking your dates before you confirm your booking
• Using credit cards when possible, since you may earn travel-related bonuses or savings for doing so
• Contacting the hotel directly to confirm your online reservation 
There's plenty to see and do in Coronado and all of San Diego County, so start planning your vacation and reserve your room today at 1906 Lodge. For SoCal visitors who are looking for a perfect seaside getaway with luxurious amenities and the feel of a Coronado Island B&B, 1906 Lodge is the ideal destination. Many of our guestrooms feature private entrances, balconies, spa tubs, wet bars, and cozy fireplaces. Call us today at 866-435-1906 to reserve your room on Coronado Island.
◀ Go back