Top 6 Reasons to Come to Coronado during 2022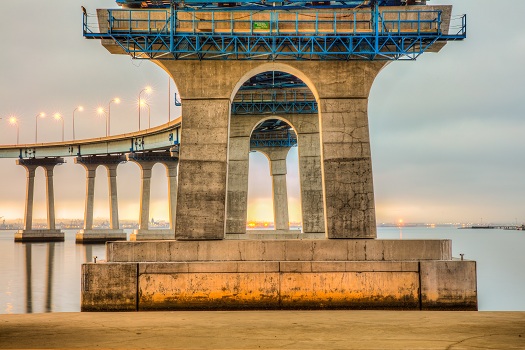 Now is the perfect time to start making your travel plans for 2022. If you haven't yet settled on specific destinations, we recommend considering Coronado. This San Diego-neighboring city is a great place to spend some time while seeing and savoring the best of what the Southern California coast has to offer. Below, we present six of the top reasons planning and enjoying a visit to Coronado should be on your must-do list for 2022.
1. A Year-Round Accessible Beach
Coronado's main beach, officially known as Coronado Central Beach, is typically open and accessible year-round for passive use (e.g., sunbathing, sandcastle building, and similar activities). During the summer months, there are also designated areas for swimming and surfing. Even just walking along the beach can be relaxing and enjoyable thanks to the amazing views constantly on display.
If you're looking to stay near the beach for a night or a few days, check out the beautiful 1906 Lodge. Coronado Beach visitors are pampered in style at this elegant historic hotel, which is within walking distance of the island's main restaurants and galleries as well as the world-famous Coronado Beach.
2. Fantastic Weather (Not Too Hot, Not Too Cold)
While you may need a jacket and umbrella on occasion here, the weather is usually very inviting and appealing in Coronado. Winters are cool, but temperatures rarely get below 50 degrees at any time of year in this area. And in the summer, the humidity is usually in check thanks to the city's coastal location.
3. Amazing Meal/Dessert Spots
Coronado is a food lover's paradise in terms of the many appetizing options available here. Locals tend to flock to well-recommended places like Saiko Sushi, Stake Chophouse & Bar, and Burger Lounge, and there are plenty of charming neighborhood cafés and coffee shops. If you have a sweet tooth, MooTime Creamery is a beloved local spot thanks to the hand-rolled cones and handmade ice cream served here daily.
4. Convenient Shopping Opportunities
Everything you need to have a good time in Coronado can be found on Orange Avenue if shopping is one of your preferred vacation activities. Within this area alone, you'll find more than 50 shops where you can pick up vintage finds, trendy fashions, gourmet treats, souvenirs, and much more. The Coronado Chamber of Commerce on Tenth Street provides free brochures that list all Orange Avenue destinations and attractions.
5. No Need for Car Rentals or Ride Shares
Another reason to visit Coronado in 2022 is because of how easy it is to get around here. In fact, you don't even have to worry about car rentals or ride shares during your stay. For instance, bikes and surreys can be rented locally. There's also a trolley that runs between Coronado and San Diego and other nearby locations if you wish to explore the area while you're here.
6. Historic Architecture & Attractions
If you have an appreciation for historic architecture, you'll love coming to Coronado and the surrounding area. When you're visiting the island, the one thing you simply can't miss is the world-famous Hotel del Coronado. Tripadvisor reviewers give this classic structure four out of five stars, and it recently celebrated its 125th anniversary. Built in 1888, the iconic hotel, known locally as "the Del," is the most notable and noticeable historic structure located directly in Coronado. The Stephens-Terry House and the Spruce Street Suspension Bridge in nearby San Diego are among the other spots of historic significance in the area.
No matter what kind of vacation getaway you're looking for, you're sure to find the ideal spot in Coronado. If you want quaint charm combined with the enchanting feel of a bed and breakfast, you'll love the elegant comfort and exceptional service at 1906 Lodge. From cozy fireplaces to in-room spa tubs, we can provide you with the perfect escape. If you'd like to reserve a room at our charming boutique hotel, call us today at 866-435-1906.
◀ Go back