Why You Should Hit the Road for a Trip to Coronado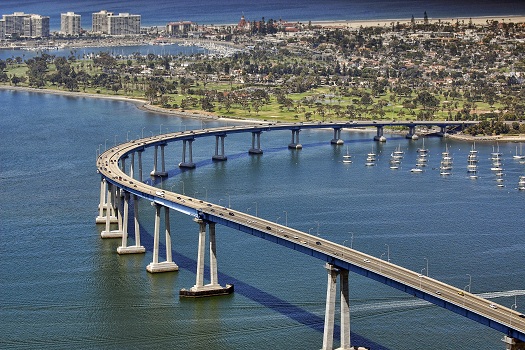 Taking a road trip to California allows your family to experience the many cultures and various sights along the way. One of the top destinations to visit on your trip is Coronado, CA. There, you'll find a variety of attractions to enjoy along with wonderful food, beaches, shopping boutiques, and more. Below are some of the reasons you should take a road trip to Coronado.
Create Great Memories
You may be one of those individuals known among family and friends for your wonderful adventure stories. If not, you could be after your road trip to Coronado. The best stories detail interactions with residents of various towns and once-in-a-lifetime experiences you encountered on the journey. While traveling to Coronado, you can also collect historical information to share with your loved ones once you return. This includes details about the towns and cities you visit while driving or stopping for gas and a bite to eat. Once you reach Coronado, don't let the adventures stop. You can gather details about the town as well as landmark attractions on the boardwalk and beyond.
Discover Unexpected Things
While driving to Coronado, your path may take you to unexpected places, allowing you to come into contact with new things and interesting people. The beautiful scenery along the trip can open your eyes and give you a new perspective on life in general. To continue with the unexpected discoveries during your trip, take a leisurely walk once you arrive in Coronado. Luckily, this location is the perfect place to take walks and marvel at the captivating gardens and various architectural styles throughout the town.
Enjoy the Beaches
One of the best reasons to take a road trip to Coronado, especially if you drive along the California coast, is the beautiful beaches you'll see along the way as well as the incredible shoreline you'll enjoy at Coronado Island. Instead of just looking at the beaches, you can get out and enjoy a fun-filled day and then return to your vehicle to relax before moving along.
If you're looking to stay near the beach for a night or a few days, check out the beautiful 1906 Lodge. Coronado Beach visitors are pampered in style at this romantic historic hotel, which is within walking distance of the island's main restaurants and galleries as well as the world-famous Coronado Beach and Hotel Del Coronado.
Relax
Don't forget to relax and clear your mind while taking your road trip. You can enjoy the quiet or listen to the sounds of nature as you drive from area to area. The objective of the trip is to have fun and gain a fresh perspective on life. For more relaxation when you reach Coronado, visit popular areas such as the Ferry Landing. You can take advantage of stimulating activities, including lunch by the water or a spa day. Making time for self-reflection is a great benefit of going on a road trip to this California destination. You can rediscover parts of yourself and develop a more clear and open mind. 
For Coronado visitors who are looking for a perfect seaside getaway with comfortable amenities similar to a B&B, Coronado Island, San Diego is home to 1906 Lodge—the ideal destination. Many of our guestrooms feature private entrances, balconies, spa tubs, wet bars, and cozy fireplaces. Call us today at 866-435-1906 to reserve your room on Coronado Island, just across the bay from America's Finest City.
Go back