San Diego Farmers Market: The Best of Each Neighborhood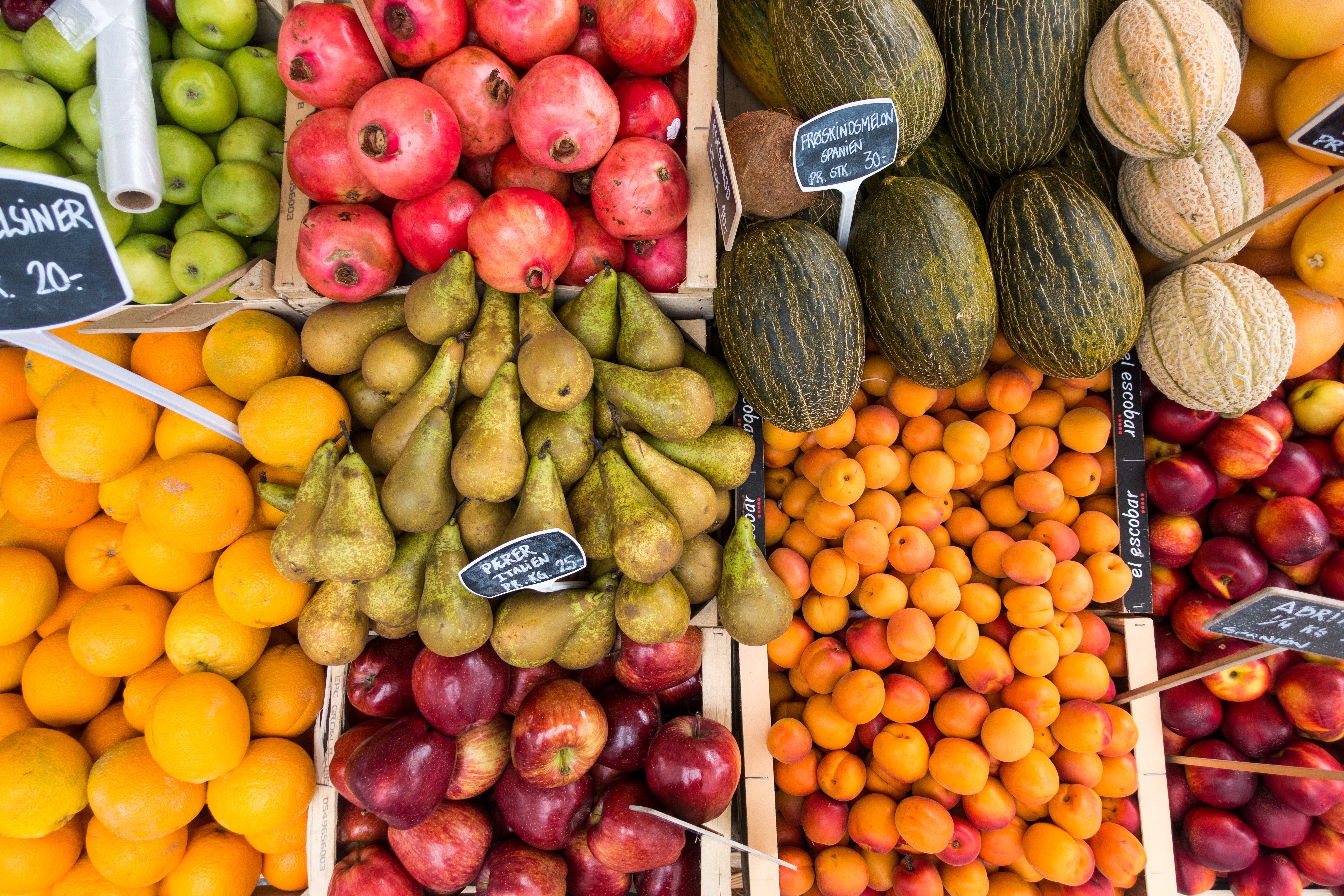 Beaches, boardwalks and a foodie scene that's hard to compete with across the country. It's what comes to mind when many people think of San Diego, but most visitors (and even many locals) don't take into account the more than 5,000 local farmers who make agriculture a special component of the city. Much of that locally grown product, from flowers and honey to vegetables and grass fed meats ends ends up at the one of the many farmers markets around the county.
San Diego's Mediterranean-like climate makes it an ideal place to grow agricultural crops and livestock product, which supply many of the farm-to-table restaurants throughout the city. But you don't need to dine out to experience the best produce and locally grown goods in the city. Instead you can swing by one of the weekly markets, which are held in nearly every neighborhood through San Diego county — from Coronado to Encinitas each location offers a unique flair.
Visiting a local farmers market is not only a fun foodie activity, but it's a great way to support local farmers and experience the city from a native's point of view. Here are some of our favorites.
Coronado Farmers Market
Where: 1st & B. at the Coronado Ferry Landing
When: Tuesdays 2:30 pm – 6:00 pm
The Coronado Farmers Market is a Tuesday tradition on the island of Coronado, and one of the most scenic farmers markets that San Diego has to offer. Shop fresh produce, flowers, eggs and live plants with views of downtown San Diego skyline. The market is held weekly on Tuesday afternoons from 2:30pm – 6:00pm at the Coronado Ferry Landing in the parking lot of the Il Fornaio Restaurant.
Little Italy Mercato
Where: West Cedar Street from Kettner to Front Street
When: Saturdays 8:00 am – 2:00 pm
Running five blocks down Date street, shoppers at the Little Italy Mercato farmers market can stroll through the newly renovated plaza, dine on crepes, paninis, green smoothies and local chefs' specialties paired with live music and an unobstructed ocean view in the background. You'll find more than just local produce, artisan goods, and flowers. Food purveyors offer up everything from hand-crafted salts and sauces to coffee beans, spices and even fresh-caught sea urchins.
Lined with over 200 tents, the market takes place every Saturday (rain or shine) from 8 a.m. to 2 p.m. If you're still hungry after sampling from all the food tents, try popping into the newly opened Little Italy food hall or split a pitcher of Bloody Mary at the Farmer's Table, which comes topped with a whole roasted chicken.
Hillcrest Farmers Market
Where: Normal Street to the DMV parking lot
When: Sunday 9:00 am – 2:00 pm
Wrap up your weekend by strolling through the Hillcrest Farmers Market. This local gem is a $10 Uber ride from Coronado the largest of all San Diego farmers markets, running right through the heart of Hillcrest. Don't worry about rolling out of bed late — Hillcrest Farmers Market runs until 2 pm in the afternoon. Although we recommend you make it there before noon, so you don't miss out on the great selection of custom jewelry and artisan goods.
Hungry? Once you're there, stop at Spudz and treat yourself to their piping hot, stuffed hash browns called the "Hombre." Filled with with avocado, melted cheese, tomatillo salsa, scrambled egg and chorizo, this will take your breakfast obsession to the next level.
Nearly every neighborhood in San Diego boasts a weekly farmers market. But we love these three for their proximity to Coronado and the wide array of food and unique local goods. For a full list of farmers markets in San Diego and their schedules, visit the Farm Bureau of San Diego County.
Ocean Beach Farmers Market
Where: Newport Avenue from Sunset Cliffs Boulevard to the beach
When: Wednesdays 4:00 pm – 8:00 pm
Ocean Beach (OB) captures a free-spirit and funky vibe that most of San Diego's beach communities don't offer. Strolling Newport Avenue, the main drag of the neighborhood, and you'll feel like you've stepped back into a 60s surf film — barefoot hippies, peculiar trinket shops and surfer emerging from the ocean, salt-soaked with their board in hand are all a daily staple of this neighborhood. And the Wednesday night farmers market is the best way to capture it all.
Catch the scent of incense and salty air as you browse through the countless vendors of fresh produce, delicious eats and interesting homemade arts and crafts. To top that off, there's always live music music to set the tone for a fun evening out.
Imperial Beach Farmers Market
Where: Imperial Beach Pier Plaza
When: Fridays 2:00 pm – 7:00 pm
Just a jump, skip and a hop from Coronado Island lies Imperial Beach. In fact, all you need to do is drive 15 minutes along the scenic Silver Strand to experience one of San Diego's southernmost neighborhoods. Commonly referred to as IB, this quaint beach town is one of San Diego's hidden gems and offers another incredible coastal farmers market. And with such close proximity to some of the county's best farms, the IB Farmers Market is no doubt the place to go for the freshest, most nutritious produce available in the South County.
Set on the beach's pier plaza, you can shop a wide array of vendors that you won't find at most North County farmers markets. The evening time frame and unobstructed views of the ocean makes for a great way to kick off Friday night, watch the sunset and take in some spectacular views of Mexico and its nearby islands.
◀ Go back