San Diego Restaurant Week: Where to Satisfy Your Foodie Soul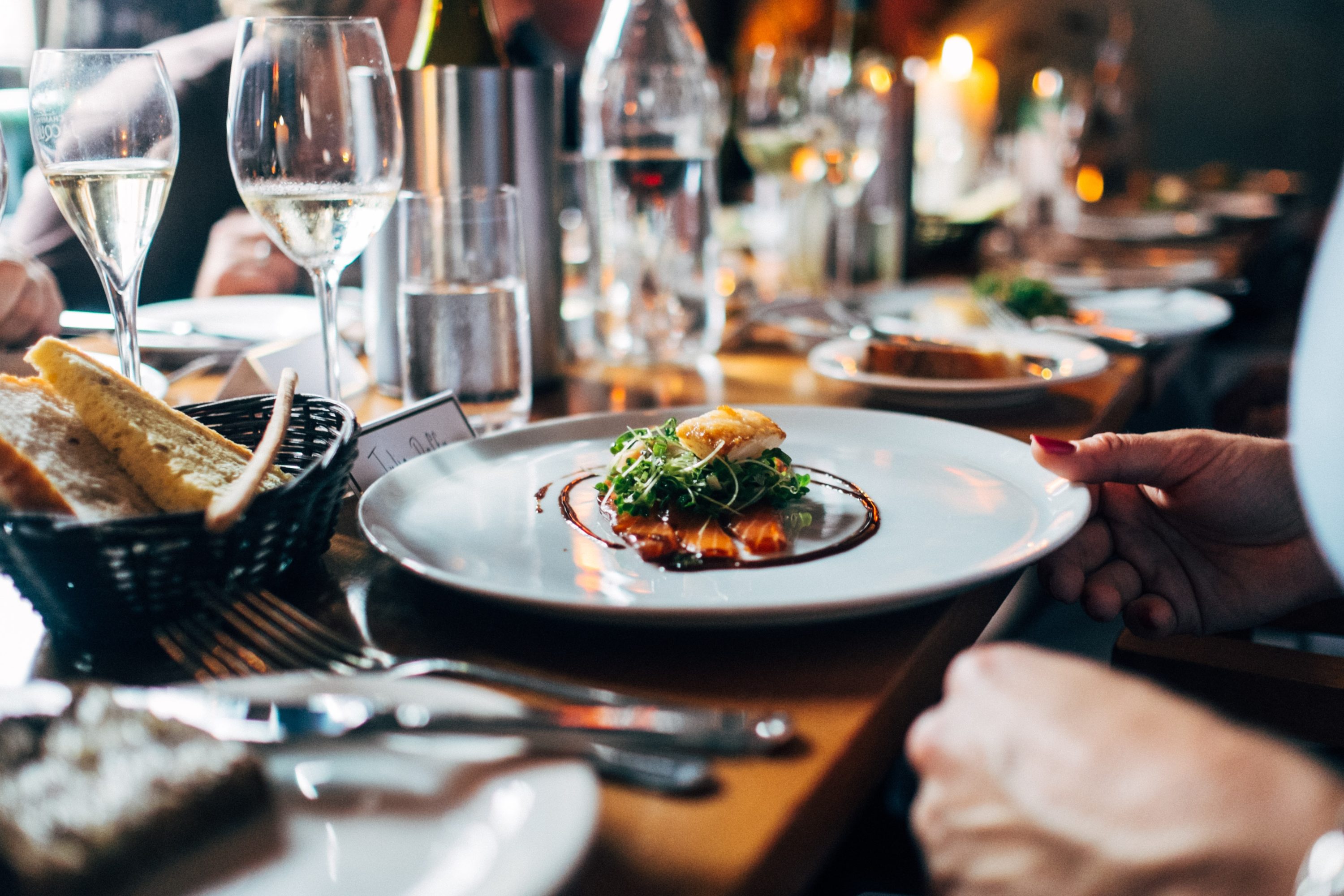 January is one of the best times of the year for foodies in America's Finest City — San Diego Restaurant Week, and this year marks the 16th annual return of this foodie-favorite extravaganza. Running from Sunday, January 19 through Sunday, January 26, 2020 restaurant week marks the perfect time to take a culinary tour throughout the diverse and thriving food culture of San Diego. 
And diverse it is. Over 180 local restaurants participate in offering prix-fixe menu options throughout San Diego County — we're talking everything from casual eateries to special occasion destinations. Of course, narrowing down your choices can be intimidating. We'd applaud you if you could actually take on all 180! So, to help remove some of the guesswork that comes with selecting restaurants during this event we narrowed down six of our favorites that are within close proximity to 1906 Lodge. That way you can spend more time dining and less time researching. 
With no further adieu here are six restaurants you can't pass up for San Diego Restaurant Week. 
Peohe's Coronado Waterfront
Coronado Island
One of two participating Coronado restaurants, Peohe's is a must visit (even if you're not in town for San Diego's restaurant week). Sitting at the water's edge, the view of the harbor and San Diego skyline doesn't get much better than on the patio at this Coronado classic, which has a solid selection of Pacific Rim inspired dishes and sushi offerings across its lunch and dinner menus. 
Come for the views and fill up on items like Kim Chee Calimari, Salmon Nicoise and Autumn Shade Swordfish.
Primavera Ristorante
Coronado Island
Primavera Ristorante is your next stop on the Coronado restaurant list. If you're in the mood for Italian, you're natural instinct might be to head over to the Little Italy neighborhood. True it's home to some of the best Italian restaurants in the county, but Primavera Ristorante is a gem that can't be passed up. 
Their Tagliatelle Adriatico — made with fresh tomato, basil, garlic, shrimp and scallops — is to die for. Not to mention their Cioppino — a mixture of shrimp, mussels, calamari, clams, white fish, tomato and herb broth.
Butcher's Cut
Gaslamp Quarter
Next, you'll want to head across the harbor to San Diego's downtown. There you'll find over 36 participating restaurants. Of those, Butcher's Cut should be on your list. 
Located in the Gaslamp district, Butcher's Cut has somehow derived the perfect formula for a well rounded menu without sacrificing quality, local ingredients or taste. Chef Lomardi — the mastermind behind this drool-worthy steakhouse has been creating masterpieces across San Diego for decades and you can taste the fruits of his labor here. 
Order the zucchini blossom encrusted sea bass, served over a shrimp quinoa cake or taste the one-pound burger topped with caramelized onions, provolone, mushrooms and avocado. 
Del Frisco's Double Eagle Steakhouse
Gaslamp Quarter
Indulge in hand-cut steaks and fresh seafood in Del Frisco's gorgeous, two-level dining rooms overlooking San Diego Bay. Their San Diego Restaurant Week lunch and dinner menus are each three-course affairs with numerous entree upgrades and enhancement opportunities at an extra charge. The heavy hitters are, of course, the steaks, but their seafood game is on point as well. 
We suggest the lobster bisque, Wagyu beef French dip and cheesecake at lunch; lobster bisque, filet mignon or Del's jumbo lump crab cakes and Belgian chocolate mousse at dinner.
Provisional Kitchen, Café and Mercantile
Gaslamp Quarter
Situated in the ultra-modern Pendry Hotel, Provisional Kitchen, Café and Mercantile's menu reflects the Italian influences of Chef Brandon Sloan's. Some items you'd can't pass up are the baby kale salad and pork cubano at lunch. Burrata and tomato, bucatini and torta di cioccolato at dinner. Pick dry aged ribeye as the premium option.
Their San Diego Restaurant Week dinner menu includes premium selections such as veal Milanese and 100-day dry-aged, bone-in ribeye, available at an additional cost.
The Prado
Balboa Park
When in town, you can't pass up a visit to the iconic Balboa Park. Take a stroll through the gardens, galleries, and museums and then head over to The Prado for lunch or dinner at nearly half the price you'd regularly pay. 
Located in the historic House of Hospitality, The Prado offers four main dining areas — each with its own distinctive décor and ambiance — including the outdoor terrace, a courtyard overlooking gardens and a fountain, a solarium, and a lounge. 
If you're there for a quick lunch bite, order the black bean soup and prime steak panini at lunch or stay for dinner and try their spicy calamari fries, red wine braised short ribs or pan roasted sea bass. Then top it off with a vanilla mascarpone flan.
As we mentioned earlier, trying all 180 restaurants would be a huge undertaking,not to mention a serious accomplishment. So, this list is a good place to start — to tickle your tastebuds. For more information about San Diego Restaurant Week, check out their website where you can narrow down restaurants by neighborhood, check out the menus and see their proximity to 1906 Lodge. 
Pro tip: Tables at popular venues fill up quickly, so be sure to make reservations at your favorite participating restaurants.
◀ Go back