Will I Need a Car When I Stay in Coronado?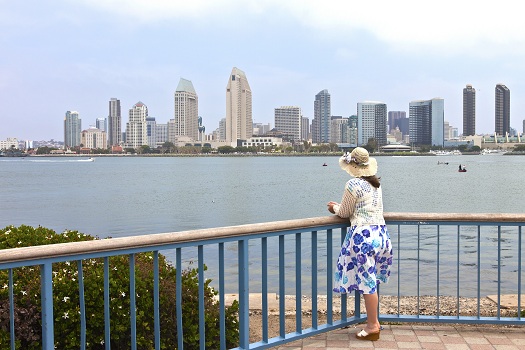 If you're wondering whether you need to have a car when visiting Coronado Island, the short answer is "no." If you're going to visit Coronado Island, you're probably flying into San Diego. If that's the case, use a ridesharing service to get to the island, and you're good to go. You'll have no need for a car for the remainder of your trip until you're ready to return to the airport. The friendly staff from 1906 Lodge, Coronado Island visitors' premier choice for high-quality service and maximum comfort, explain the various transportation options you'll have when you visit beautiful Coronado.
Walking & Cruiser Bikes
Coronado Island is very walkable. In fact, many residents don't even use their cars unless they're traveling off the island. They walk or use cruiser bikes. You'll be able to rent a cruiser bike once you're here. It's a great way to explore the island in a short time. However, you'll want to take your time so you can take everything in, especially the beaches and old homes. Whether you choose to walk or use a cruiser bike, you'll find it easy to get to the restaurants, theater, beach, golf course, and ferry landing.
Ferry Landing
You're going to want to spend some time at the ferry landing, where you'll find many shops and restaurants. Browse the shops, eat a delicious meal while enjoying beautiful scenery, and then grab some ice cream.

If you're traveling from out of town, you're likely staying on Coronado Island for at least a few days. If that's the case, it's recommended that you walk back to the ferry landing in the early afternoon on another day and take the Coronado ferry to San Diego. During this journey, you'll see the San Diego-Coronado Bridge, and you might even see a dolphin or sea lions.

After your 15-minute voyage, check out the Gaslamp District, which features 16 blocks of restaurants, clubs, and music. This is a great place to grab lunch or dinner if you love Mexican food. If you prefer Italian food, you'll be right next to Little Italy. While in San Diego, explore the USS Midway. And with a quick rideshare, you can also access the San Diego Zoo, which is known to be the one of the best zoos in the country.
Modes of Transportation
You can explore Coronado Island on a cruiser bike, walk to the ferry landing, take a ferry to San Diego, and then walk some more. If you rent a car, it might sit parked the entire time. The only reason to rent a car while staying on Coronado Island is if you intend to drive along the California coast or want to explore San Diego beyond what's easily accessible from Coronado.
One of the best ways to enjoy your visit to Coronado Island is to stay in a hotel that's within walking distance of the beach as well as the island's variety of quaint shops and inviting restaurants. If they're looking for the ideal Coronado bed and breakfast, San Diego visitors will love the outstanding service and exceptional comfort they'll find at 1906 Lodge. We're the experts on everything there is to do and enjoy while you visit Coronado, and we know how to pamper you in style at our elegant, relaxing seaside getaway. Many of the guestrooms in our charming boutique hotel feature private entrances, balconies, spa tubs, wet bars, and cozy fireplaces. Call us today at 866-435-1906 to reserve your room across the bay from America's Finest City.
◀ Go back