Things to do in Summer in Coronado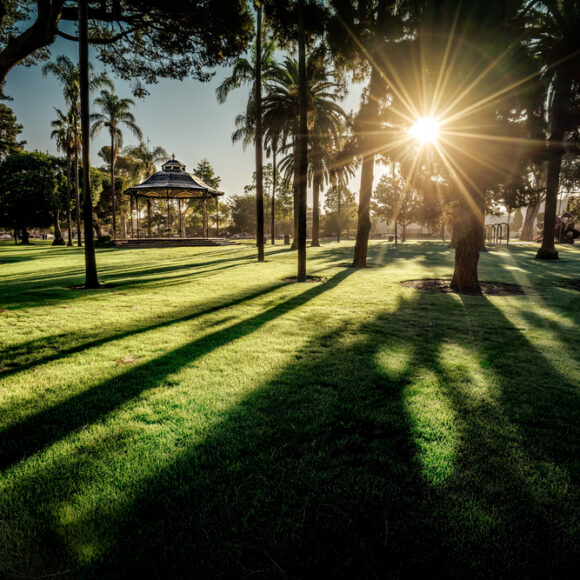 Coronado is stunningly beautiful any time of year, but summer's warmth and energy inject a certain magic into San Diego's most beloved beach community. Whether you're coming for a quick weekend trip or planning to stay a while, there are some things you simply can't miss while you're here. With guests of 1906 Lodge in mind, we've compiled a few of the best things to do in Coronado—as well as in San Diego—for those who can't get enough of music, culture, and the great outdoors.  
Coronado Concerts in the Park
If you love hearing live music in a beautiful environment, make room on your itinerary for this beloved Coronado event this summer. Coronado Concerts in the Park take place in Spreckels Park, the lush open space standing at the heart of this seaside community. This free event—going strong for 50 years—features musical acts spanning a range of genres, all with the talent and energy to get you moving. Stay tuned for the 2022 lineup; check for updates at coronadoconcert.com. 
Go for a Relaxing Bike Ride 
Thanks to the expansive Bayshore Bikeway and a series of quiet residential streets, Coronado is a great place to take a bike ride. Biking is one of the best outdoor activities in San Diego, as it allows you to get some exercise while exploring your surroundings. 
Guests of 1906 Lodge can borrow bicycles and set out to explore the island's many hotspots. The bikeway starts near Coronado Ferry Landing and meanders past Coronado Tidelands Park and Coronado Municipal Golf Course before swooping by Glorietta Bay, with a scenic marina and a pretty park. There are so many fun stops to make when you're ready to rest your legs—corner bistros, cute shops, neighborhood parks. Not a fan of pedaling? Rent our golf carts and get around the easy way. 
See a Padres Game
Catching a Padres game is a summer tradition, whether or not you're a fan of the sport. That's because there's no place quite as fun and exciting as Petco Park when the Padres are playing. With pumping music, huge screens, and lots of opportunities to do "The Wave," there's never a dull moment, from the moment the players run onto the field until the end of the ninth inning. Get some snacks and cold beverages and join locals in cheering on the team. 
Historic Walking Tours
Coronado has a rich and proud history, and the best way to get to know the town's past is to take a historic walking tour offered by the Coronado Historical Association. Available every Sunday at 11 a.m. and every Thursday at 1 p.m., these 90-minute tours cover a number of landmarks over the course of two miles. Learn more about the town, famous residents, and the lore that still drives a sense of community while enjoying the sunny skies San Diego is renowned for. 
Lounge by the Beach
Definitely #1 on most visitors' lists of Coronado things to do, hitting the beach is a must when you're in town, especially in the warm summer months. Though San Diego has a plethora of eye-catching beaches to choose from, there's something magical about the beaches in Coronado, from the gold-flecked sands of Coronado Beach to the lowkey environment at Silver Strand State Beach. Sunset is especially spectacular here—be sure to stick around well after the sun dips below the horizon, as that's when the sky's colors transform into their deepest, most seductive hues.  
Have a Romantic Meal in Little Italy
Though Coronado certainly has a bevy of alluring restaurants to choose from, there's something delightful about the ambiance in Little Italy. Zero in on the perfect eatery to host a romantic meal with your partner. From bustling dining rooms to open air patios, there's tons of variety when it comes to atmosphere. And the food? You can find everything from traditional Italian to delicious fusion cuisine, in addition to sweet shops, wine tasting rooms, and cocktail joints. 
---
A romantic base for your trip to Coronado, 1906 Lodge is located just a short walk from some of Coronado's best attractions. Walk to sidewalk cafes, ice cream parlors, Glorietta Bay, and famed Coronado Beach, named among the top 25 beaches in the United States in Tripadvisor's Travelers' Choice Awards. Enjoy a huge range of amenities, from complimentary breakfast and mimosas to free parking and a nightly happy hour with wine and hors d'oeuvres. 
◀ Go back