What Are the Best Ways to Experience Coronado's Local Culture?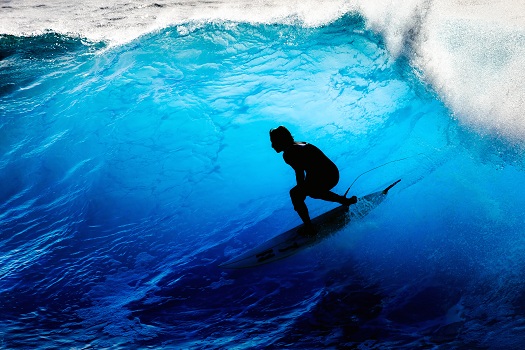 Coronado is a slice of paradise just across the bay from San Diego. Visitors to the island often flock to popular local points of interest like the historic Hotel del Coronado, but if you prefer to be a little less touristy while you're here, there are some ways you can enjoy and absorb the local culture that defines Coronado. Here are a few tips on how to accomplish this goal during your time in the Crown City, brought to you by the people who know the area best, the friendly staff at 1906 Lodge. Coronado Island visitors quickly fall in love with our hotel's elegant, romantic setting, and we're within walking distance of the island's shops, restaurants, and exquisite beaches.
Dine Outdoors
Given the abundance of sunshine and pleasant weather common here, a big part of the local culture in Coronado is outdoor dining. There are numerous cafés, restaurants, diners, and quick-nibble spots throughout the city where you can chat up locals and absorb the culinary culture while also enjoying the picturesque surroundings.
Rent a Bike & Pedal Around
Coronado has a reputation as one of the most bike-friendly places in the region. This is why many people bike to their destinations when hanging out here locally. You can do the same thing yourself by renting a bike. If you want to really dive into the Coronado cycling culture, give the Bayshore Bikeway a try during your visit. It's a 24-mile bike route that will take you through downtown San Diego and South Bay.
Savor Craft Beers & House Brews
Thanks in part to popular local spots like the Coronado Brewing Company, Coronado has a thriving craft beer culture that includes an assortment of creatively flavored house brews. There are plenty of other equally appealing places sprinkled throughout the area where you can savor craft or house brews, and some also serve up appetizing menu options.
Dive into the Local Music Scene
Another big part of the Coronado culture involves live music that's often presented in locations with a wide selection of food and drink options. Popular local haunts such as McP's Irish Pub and Wine a Bit are among the many places in the area regularly presenting live music. During the summer months, outdoor concerts are also held at Spreckels Park.
Explore Surfing
The moderate waves common in Coronado have contributed to a surf culture anyone interested in this particular activity is welcome to enjoy, including surfers in the beginner or intermediate range. Popular local surfing spots include ones by Avenida del Sol and Outlet, which is by the Naval Air Station North Island. Lessons can also be taken locally at the Coronado Surfing Academy.
Go Beyond the Main Beach
Also referred to as Central Beach, Coronado Beach is easily the most popular beach here, but it's not the only one. While it's certainly worth visiting this award-winning sandy stretch, you'll absorb even more of the local beach culture if you check some of the other beaches often recommended by area residents. These include:

• The beaches located on either side of Centennial Park
• South Beach/Coronado Shores Beach
• The beach at Coronado Tidelands Park, which is by the Coronado Bridge entrance 
No matter what kind of vacation experience you're looking for, you're sure to find Coronado Island is the ideal spot. If you want peace and quiet combined with the enchanting feel of a bed and breakfast, you'll love the elegant comfort and exceptional service at 1906 Lodge. From in-room spa tubs to cozy fireplaces, we can provide you with the perfect relaxing escape. If you'd like to reserve a room at our charming boutique hotel or you need directions to Coronado Island, call us today at 866-435-1906. 
◀ Go back