How Can I Pass the Time on My Flight to California?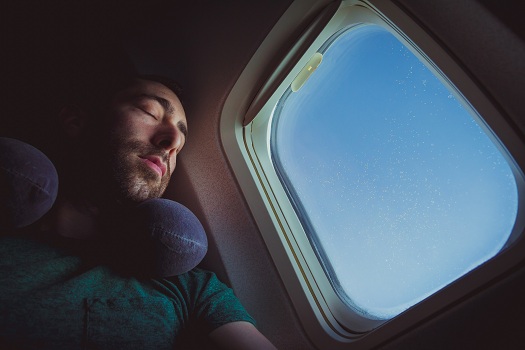 Flying is one of the fastest ways to get to California from another state. Yet airlines still have a ways to go regarding their ability to provide reliable Internet service. While you might be able to watch a movie on your flight, it's best to be prepared with some other things to do. These ideas will help you make time fly until you land in California.
Make a List of Sights to See
You may already have an itinerary, but you might be surprised at some of the ideas for things to do that pop into your mind once you get in the air. Make sure to bring a notepad so you can brainstorm places you might still want to visit. Planning a few extra side excursions helps you round out your trip. It can be helpful to browse popular travel sites such as Tripadvisor. Coronado visitors, for example, will be amazed at the incredible variety of things to see and do in the San Diego area.
Catch Up on Your Sleep
There's something about California that makes visitors want to hit the ground running. With so many things to do and see, it often feels like there's not enough time to get it all done. Consider bringing along a neck pillow, an eye mask, and some headphones. You'll be glad you took a nap when you need the energy to go on that late-night outing.
Play a Travel Game
If you have traveling companions, you're in luck. Many of the best classic board games come in miniature sizes. Playing a few games is a great way to bond with your kids, and they'll love being entertained.
Make a New Friend
If you're traveling alone, it might help to know you probably aren't the only person who's bored. Check the seat next to you to see if your neighbor might be up for a chat. If you're lucky, he or she has been to California before and can offer you some pointers. If not, you can compare the top things on your itineraries to see if there's anything you've left out.
Start Your Travel Journal
Journaling is a great way to pass the time, and you can begin writing about your travels before you ever set foot on California soil. Consider creating a few prompts you can use to get yourself started when you write in your journal at the end of the day. You can ask questions about the places you plan to go that you can think about as you enjoy each sight.
Tackle a Chore
This idea might not seem like a lot of fun, but it's a major stress reliever. Since you don't have much else to do, writing those reports for work or finishing a paper for school is a great way to be productive. You'll find it easier to stay on task without the distractions you have at home. Plus, you'll arrive in California with a clear mind and a schedule that lets you enjoy every moment of your trip.
If your vacation plans include a stay in Southern California, check out the beautiful 1906 Lodge. Coronado visitors are pampered in style at this historic hotel, which Business Insider India named one of the 30 Best Boutique Hotels in America. Many of our guestrooms feature private entrances, balconies, spa tubs, wet bars, and cozy fireplaces. Call us today at 866-435-1906 to reserve your room across the bay from gorgeous San Diego.
◀ Go back