'Tis the Season: 7 Best Displays of Christmas Lights in San Diego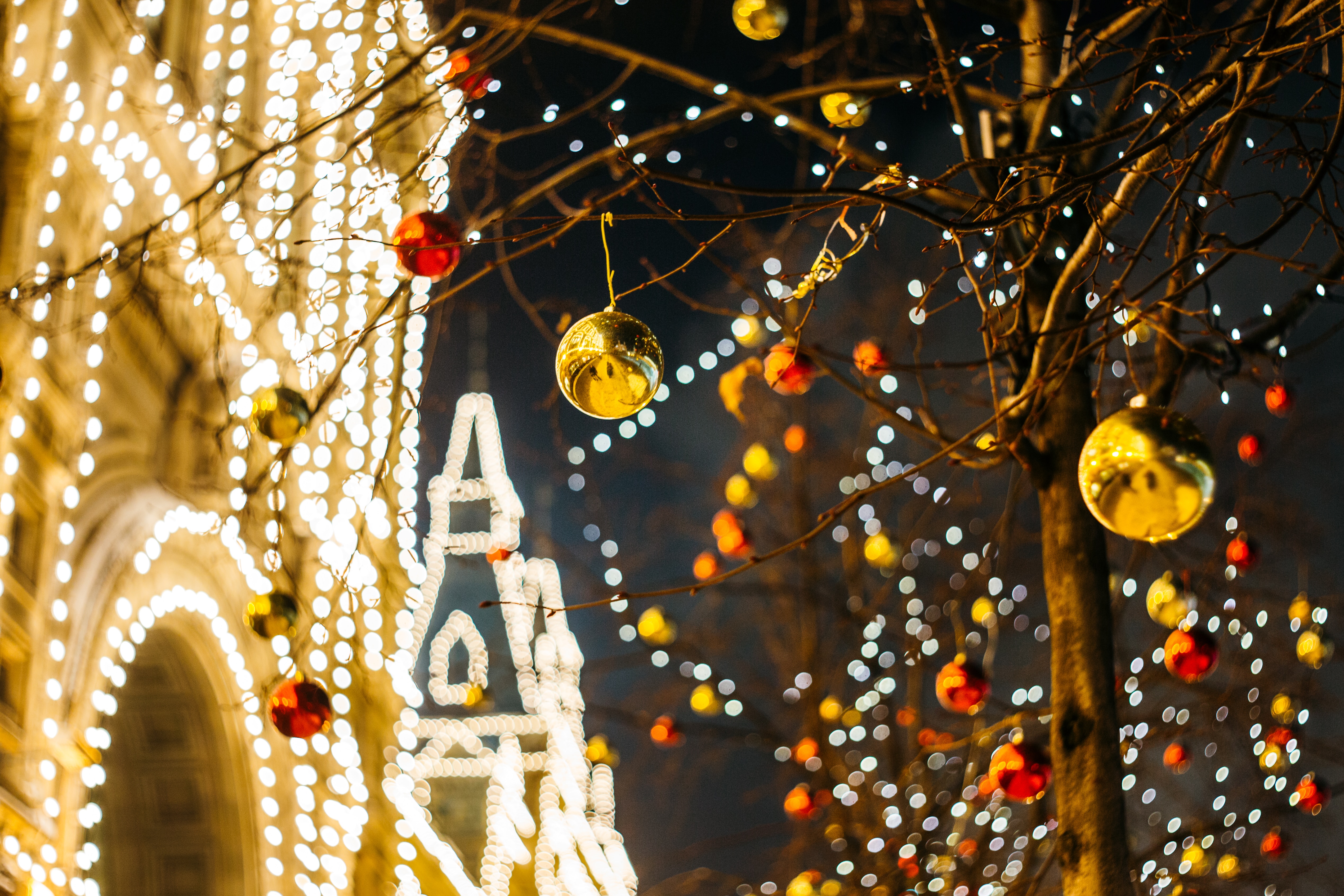 No matter where you live in the country, driving through neighborhoods to view the magical displays of Christmas lights is a time-honored tradition. Whether you're with your family or just visiting America's Finest City for vacation, December marks the perfect time to grab some hot cocoa and explore the neighborhoods offering up Christmas lights in San Diego. 
Don't let the "warm" weather fool you. We might not have snow and frosty feels that tell you Christmas is around the corner, but we sure know how to celebrate the holiday season with brilliant illumination. In fact, the list of locations below goes all out — sparing no expense on their monthly electric bill. 
Some Christmas lightings are relatively close to 1906 Lodge, like the 48th annual Bay Parade of Lights or "The Forward House" in Bankers Hill. Others will require a short drive, so be prepared with a set of wheels if you want to see them all!
.
Bay Parade of Lights
.
Location: San Diego Bay
The Bay of Parade Lights display is a time-honored tradition of San Diego's boating community and this year marks the 48th annual celebration. 
Presented by the Port of San Diego, the procession includes approximately 80 lavishly decorated boats. It's a night that has become one of the most iconic holiday events in the region. This year, the parade will proceed to the pier at Cesar Chavez Park before making the turn to Coronado, giving spectators another area to view the parade.
You can view this San Diego display of lights during the evening of December 15.
.
The Forward House
.
Location: Bankers Hill
Built in 1905 for Mayor John Forward Sr., "The Forward House" in Bankers Hill is home to a business called American Security Mortgage Company and each holiday season, this large historic home turns into a Christmas Bonanza. In fact, this year marks their 22nd annual holiday lighting display.   
Find it at First Avenue and Ivy Street in Bankers Hill. The magic shines through New Year's Eve.
.
Garrison Street Lights
.
Location: Point Loma
Just across the bay in Point Loma the locals on Rosecrans and Garrison streets light up their neighborhood like you wouldn't believe. The Garrison Street Lights Display is a hop skip and a jump from Coronado Island, making it one of the easier viewings if you're staying at 1906 Lodge.
This display typically runs nightly through New Year's Eve.
.
Christmas Circle
.
Location: Chula Vista
This south bay neighborhood really knows how to bring Christmas to life. Located on Whitney St. and Mankato St. in Chula Vista. Homes along the streets will be lit up throughout December from dusk until about 10 p.m. each night.
.
Belardo Lights
.
Location: Tierrastanta
This local light display is tucked away in the neighborhood of Tierrasanta at 5306 Belardo Dr., between Camino Playa Catalina and Callejon Quintana. This dazzling, computerized Christmas lights display is synchronized to festive music played on 106.1FM and well worth the 20 min drive. 
It's a display, hosted by Randy Schimka has been running since 2006 and was inspired by his son, Brandon, who has Autism and, as a youngster, was very interested in the lights and decorations around the neighborhood. The father and son duo work on the lights display together year after year.
This year, you can view the lights through Dec. 28, from 6 p.m. to 10 p.m. nightly.
.
Jingle Bell Hill
.
Location: El Cajon
"Jingle Bell Hill" A.K.A "Pepper Drive Lights," is an El Cajon neighborhood that features dozens of homes decked out for the holidays. 
Find the neighborhood nestled off State Route 67. Pepper Drive and can be accessed from two areas: Pepper and Rockview drives (west entrance) or Pepper and Lindenwood drives (east entrance).
This year you can view the lights from through December 26th. Monday-Thursday, 6-9 pm and Friday-Sunday, 6-10 pm.
.
Christmas Card Lane
.
Location: Rancho Penasquitos 
This north country neighborhood is well worth the 30 minute drive from Coronado. In fact, Christmas Card Lane, located in Rancho Penasquitos, is a San Diego favorite year in and year out. Holiday lights can be seen lining homes on Ellingham, Oviedo and Renato streets off Black Mountain Road. This is a neighborhood where you'll want to take your time admiring the lights.
The lighting typically runs nightly from dusk to 10 p.m., through New Year's Eve.
If you're staying at 1906 Lodge over Christmas or any time during December, taking a mini trip to view some of San Diego's glorious light displays will make you feel right at home and in the spirit of the holiday season.
◀ Go back