'Tis the Season: Ice Skating in San Diego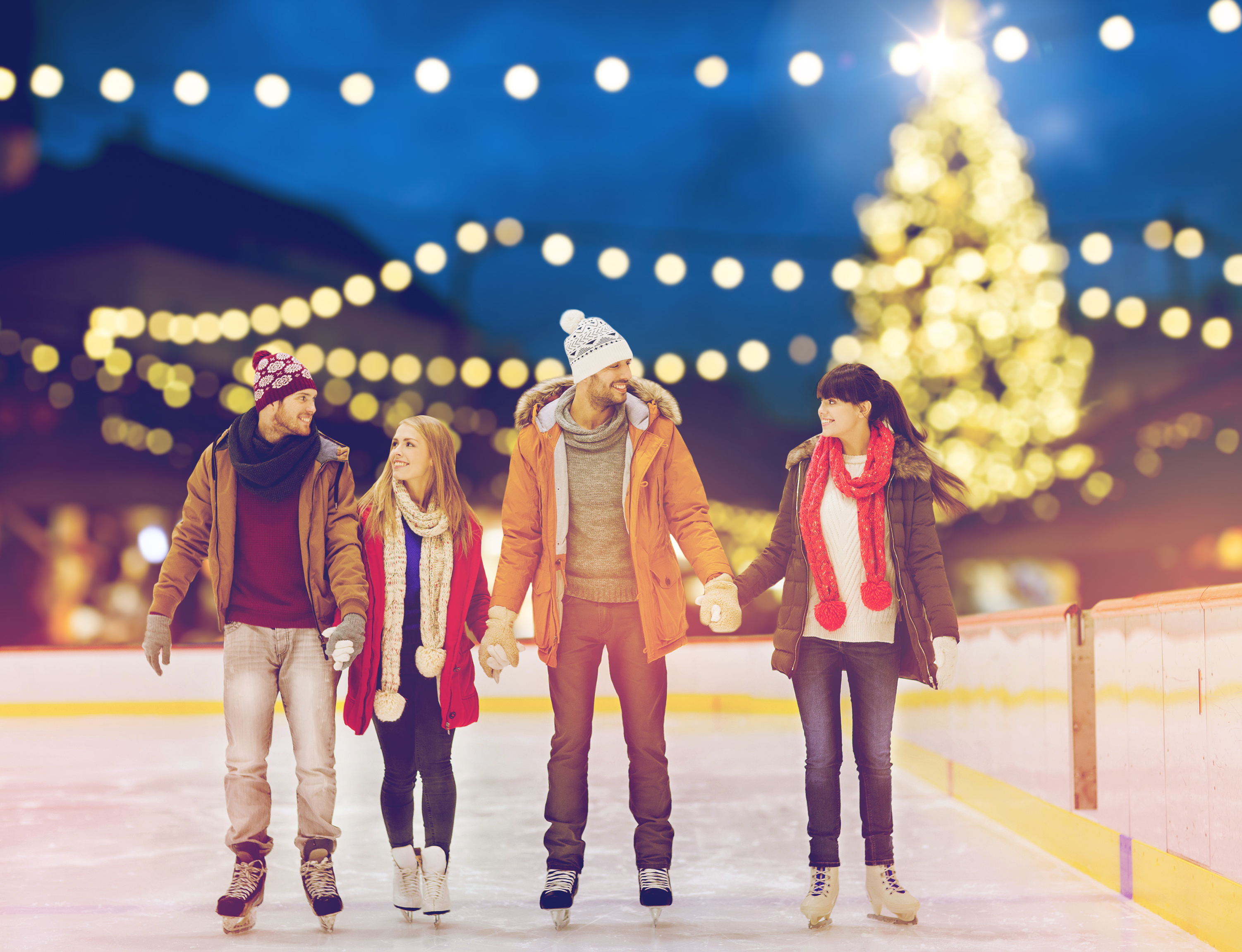 Best Places to Ice Skate in San Diego
.
It can be hard to experience that seasonal feeling of Christmas in San Diego. After all, America's Finest City isn't exactly a winter wonderland destination — we're mostly known for our temperate weather during a time of the year when most of the country is covered in snow.
That doesn't mean that we don't know how to celebrate the holidays. In fact, at this point in the year some of our favorite seasonal activities are already underway. One of our favorites include ice skating in San Diego – especially at an outdoor ice rink. Whether you're spending the holidays at 1906 Lodge or you're here visiting family, we suggest you hit the ice rink to get in the spirit of the holiday season. Below, are four locations you can visit across San Diego to get your holiday fix.
.
Skating by the Sea – Coronado Island
.
At first, ice skating by the ocean might seem like a bit of a contradiction, but there's nothing quite like the spectacular vistas of Coronado beach and the Pacific Ocean as you listen to holiday music, enjoy some hot chocolate and skate around this picturesque rink. The Hotel Del's iconic Victorian Building, adorned with sparkling white lights, provides a great photo op. Skating by the Sea is something you can't miss if you're in town for the holidays, especially since it's a hop, skip and a jump from 1906 Lodge. The rink returned for its 15th year starting on November 22nd and will continue through January 1st, 2020 — talk about a way to ring in the new year!
Skating is $30 per person and ice skate rentals are included. Their hours for the remainder of the holiday season are as follows:
December 20—23
Weekdays: 4pm – 10pm

Saturdays: 10am – 10pm

Sundays: 11am – 8pm
.
Christmas Holiday
Christmas Eve & Day: 10am – 8pm
.
Dec 26 – 30
Wednesday – Saturday: 10am – 10pm

Sunday: 11am – 8pm
.
New Year's Holiday
New Year's Eve: 10am – 8pm

New Year's Day: 10am – 10pm
.
Rady's Children's Ice Rink – Liberty Station
.
Nothing says the holiday season like raising money for a good cause. For more than two decades, Rady Children's Hospital Auxiliary has presented their holiday season outdoor ice skating with support from local businesses and media stations. All proceeds from this event benefit psychosocial services at the Peckham Center for Cancer and Blood Disorders at Rady Children's.
Admission for adults is $15 and kids are $13. As one of the most popular ice skating rinks during the San Diego holiday season, we recommend bringing an extra pair of socks since the ice can get a little wet if you're skating during the day. This outdoor rink is right in the heart of Liberty Station behind the NTC Command Center. Through the holidays their hours are 10am-10pm, seven days a week. However the rink will be closed the following days:
Christmas Day

Monday, Dec. 16 from 3 – 6 p.m. for a private event and will resume normal hours at 6 p.m.
Monday, Dec. 30 from 5 – 8 p.m. for a private event and will resume normal hours at 8 p.m.
.
Holiday By the Bay – Hilton Bayfront
.
Just across the bay from Coronado Island and 1906 Lodge, the newly re-imagined Holiday by the Bay gives Skating by the Sea a run for its money. Also along the water, this Hilton ice rink features their Reindeer Run, an exhilarating two-story 100 ft. ice tubing slide and an hourly interactive dynamic light show. It's a great location if you're bringing kids along. They've thought up everything including Santa's Workshop, cookie decorating at Claus Kitchen, festive craft cocktail flights at Yule Lodge, sweet and savory treats from Elven Eatery and Kringle Bakery, cocoa and s'mores at a private Fireside Lounge and much more.
The rink will be open to hotel guests and the public through January 5, 2020. Admission rates will be $16 per skater Monday through Thursday and $20 per skater Friday through Sunday. Ice skate rentals are included in rates. Their times are as follows:
Monday through Saturday from 10 a.m. to 9 p.m.

Sundays from 10 a.m. to 7 p.m.
.
IceTown – UTC Shopping Center in La Jolla
.
If you're up for a short drive and need to get some last minute Christmas shopping done, the UTC ice skating rink in La Jolla is a perfect place to experience some of the holiday magic. While this rink is open year round, it's especially festive during the holidays. 
Ice Town's location is rather unique since it sits inside the UTC Westfield Shopping Center. You can skate for a little bit, head upstairs and warm up in any of the new restaurants in the center and finish up your day with some shopping. Since the rink is open year round, it is home to novice and seasoned skaters, so public skating areas and hours vary. We suggest checking their website for a full schedule and the free skating classes they hold on Saturdays.
Admissions are $15 for adults and $12 for children under 5. Skates rentals are available for $5. One extra perk to this location is that they are open on Christmas Day!
◀ Go back