Top 6 Travel Hacks for Coronado Visitors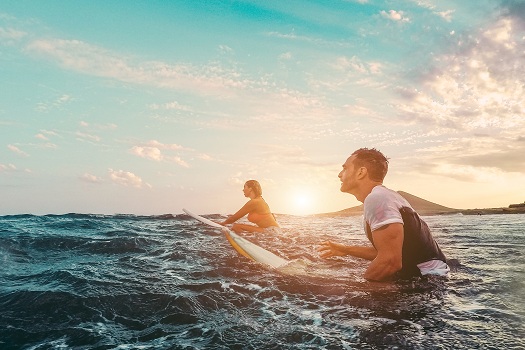 Practically a hop, skip, and a jump away from downtown San Diego across the San Diego Bay, Coronado Island is a vacation paradise you'll absolutely love visiting. It can be an even more enjoyable place if you have some "insider" knowledge ahead of time. If you have plans to make your way to Coronado Island in the near future, here are six travel hacks to keep in mind as you prepare for your visit.
1. Don't Worry about Renting a Car
If you'll be staying in the Coronado Island area, you don't have to worry about renting a car. There are many convenient and fun ways to get around the island and nearby areas. Popular options include:

• Taking an Old Town Trolley Tour that will take you to nearby San Diego attractions
• Using multiperson pedalers or surreys
• Renting a Segway so you can cruise slowly and take in the sights
• Walking along paved pathways or community streets
• Renting a bike or taking a bike tour
2. Bring Some Warmer Clothes for Cooler Evenings
Unless there's a heat wave, coastal breezes typically bring lower temperatures to the Coronado Island area when the sun goes down. If you have plans to be out and about in the evenings or at night when you're here, pack a few hoodies or other warmer clothing along with your shorts, tees, and swimwear.
3. Check Out the Historic Hotel del Coronado
You may not think to take a tour of a hotel you're not staying at while you're here, but not every hotel is the Hotel del Coronado. Tripadvisor reviewers give this iconic structure four out of five stars. In addition to its reputation for allegedly being haunted, the hotel is known for its unique architecture and adjacent beach. As long as you're checking things out around this historic hotel, go about a quarter of a mile to the south to look for the remains of the SS Monte Carlo, a ship that sank here during a storm in the 1930s.
4. Brush Up on Your Surfing or Paddleboarding Skills
The gentler waters and waves common in the Coronado Island area make this vacation destination a great place to brush up on your surfing and paddleboarding skills. For surfing, the Coronado Surfing Academy is one of the places where you can take lessons. Wetsuits and surfboards are provided, too. Paddleboarding lessons can also be scheduled.
5. Treat Yourself to a Free Concert
From Memorial Day through Labor Day, Coronado Island is home to the Ferry Landing Weekend Concert Series. It's a series of free weekend concerts that take place from 2–5 p.m. on Saturdays and Sundays. Nearby restaurants are also open during the concerts.
6. Pack Your Skateboard
Water-based activities naturally get a lot of attention in Coronado. But if you have skateboarding skills or you're traveling with kids who enjoy this particular activity, pack a skateboard or two for your trip. Coronado Island is home to a 16,000-square-foot skate park with bowls, ramps, jumps, and other appealing features ideal for various skill levels.
With these travel hacks, you'll be ready to make the most of your Coronado vacation, and you can make it even more special by staying at 1906 Lodge. Coronado Island guests will be amazed at our array of luxurious amenities and the stunning beauty of our meticulously restored historic building. Our staff is dedicated to making your experience memorable, so call us to reserve your room today at 866-435-1906.
◀ Go back