Should You Travel Light when You Vacation in Coronado?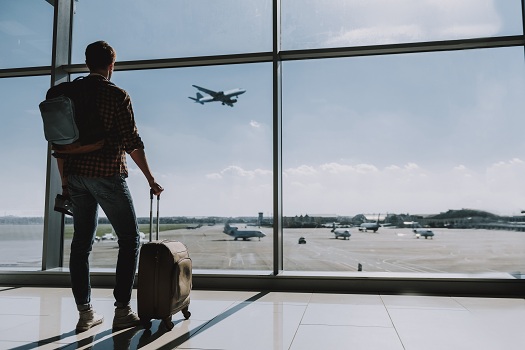 People generally struggle with packing because they don't know what to take and what to leave behind. Staying well organized and in control of your luggage is easier to do when you pack light. You can also cut down on costs when traveling by limiting the baggage you take when visiting California destinations. Below are some reasons you should travel light when coming to Coronado, brought to you by the people who know the island best, the friendly staff at 1906 Lodge. Coronado Island visitors immediately feel at home in our hotel's elegant, comfortable setting, which is within walking distance of the island's shops, restaurants, and exquisite beaches.
Easy Access & Decision-Making
Your trip shouldn't be wasted choosing outfits, and if you pack light, you have less to contemplate and more time to spend experiencing the adventures of Coronado. You should pack walking shoes, lightweight jackets and pants for the summer nights, shorts, rain gear, and typical everyday clothing items. By traveling light, you have more access to the things in your luggage and are less likely to misplace clothing and accessories. It's okay to pack an extra outfit or two, but don't make the items a priority and lose sight of the fun to be had while vacationing.
You May Not Need Accessories or Extra Clothing
When traveling to Coronado, your family may be excited about visiting the beautiful beaches and want to pack swimsuits for each day or take towels and other accessories. However, there are a variety of stores nearby where you can purchase swimming attire and accessories. Keep in mind you may find other fun activities once you arrive and spend less time on the beach than you'd planned. In most instances, it would be less expensive to purchase a swimsuit instead of buying new outfits for the museum, ferry, and other attractions you decide to visit at the last minute.
Reduced Baggage Fees
Whether you're traveling via airplane, train, bus, or car, you can save money when packing light for your trip to Coronado. You can reduce airline baggage fees by not going above the weight limits and taking only one suitcase. If you choose to drive, you can eliminate the need to rent a larger vehicle and cut down on gas costs by not taking multiple cars when traveling with your spouse and children. It will be easier to move around with fewer bags, especially if you need to take ferries, car services, and other transportation methods once you arrive in California.
Shopping
Coronado has some of the most amazing plazas and shopping villages in California, which is a top reason it's best to pack light when traveling. While on vacation, you're bound to make some purchases, and with extra room in your suitcase, you can pack up the items and take them back home without incurring more costs by shipping the items to your home. In addition, you'll be able to find new apparel, jewelry, accessories, food seasonings or cookware, and gifts and souvenirs for your children, family members, friends, and coworkers.
No matter what kind of vacation experience you're looking for, you're sure to find Coronado Island is the ideal spot. If you want peace and quiet combined with the enchanting feel of a bed and breakfast, you'll love the elegant comfort and exceptional service at 1906 Lodge. From in-room spa tubs to cozy fireplaces, we can provide you with the perfect relaxing escape. If you'd like to reserve a room at our charming boutique hotel or you need directions to Coronado Island, call us today at 866-435-1906. 
◀ Go back