Safe Strategies for Traveling to Coronado during the Pandemic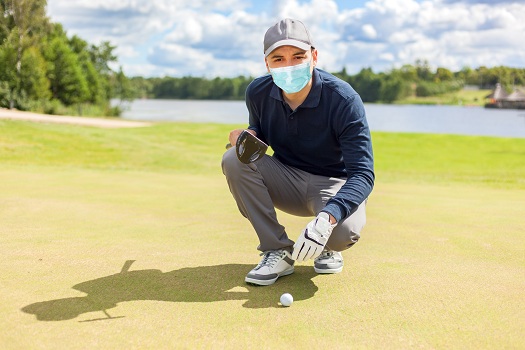 Traveling during the coronavirus pandemic has been difficult, but as California begins to open back up, tourism is back in full swing. Restaurants are offering outdoor dining, and beaches, golf courses, and parks are reopened to the public. Now is an excellent time to visit the city of Coronado. If you're planning to soak up some sunshine on Coronado Island this spring or summer, the friendly staff from 1906 Lodge, Coronado visitors' premier choice for high-quality service and maximum comfort, offer these tips to help you stay safe while traveling.
Dine Outdoors
Many restaurants are taking this opportunity to create interesting outdoor dining experiences. A wonderfully romantic outdoor dining option is Bluewater Boathouse Seafood Grill. Their new patio allows for more diners. Be sure to make a reservation in advance to cut down on your wait time. Takeout is also an option for those who would rather eat on the go or back in their hotel rooms. Coronado is committed to reopening restaurants and keeping their residents and guests safe.
Maintain Social Distance at the Beach
There are plenty of sites to enjoy and beaches to visit while staying in Coronado. The beautiful beaches of Coronado are open. The city has guidelines regarding the use of the beach and piers. Social distancing is required while sunbathing at the beach. Groups are limited to household members only. Masks are also required when social distancing cannot be maintained on boardwalks and the beach. By doing this, you can enjoy the gorgeous views of Coronado Beach while staying safe. Visit the city of Coronado's website to learn more about COVID-19 guidelines.
Golf Safely
If you've come to Coronado for the golfing, you've come to the right place. The Coronado Golf Course is open and operating with a few adjustments. A complete list of COVID-19 guidelines can be found at Golfcoronado.com, and you can also book your tee time on the site. Keep in mind that walking the course is encouraged. The resort is offering golf carts for those in need and are limiting them to single riders, unless your golfing companion lives in the same household. Enjoy the breathtaking ocean views while playing and walking the course.
Enjoy Other Outdoor Activities
Many additional outdoor recreation activities are available as well. All outdoor recreation areas within the city have their own safety measures and restrictions, so make sure to check the city's website for full details when planning your trip. Rentals are allowed for activities such as bicycling, boating, kayaking, and surfing. Private day cruises are also very popular and a great way to spend time out on the ocean. Remember to follow the posted guidelines within the city and practice social distancing to enjoy a safe trip to Coronado this year. 
If you're planning a getaway to sunny Southern California and your idea of the perfect place to stay is a quaint, comfortable Coronado Island B&B, you'll find everything you need at 1906 Lodge. From our bottomless mimosas to our in-room spa tubs, we can provide you with the perfect escape. If you'd like to reserve a room at our charming boutique hotel, call us today at 866-435-1906. 
◀ Go back