Tips for Planning Your Trip to Coronado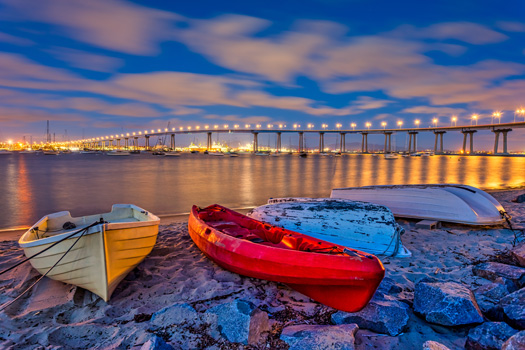 For people who want to enjoy perfect weather in a pristine location, Coronado, CA, is one of the world's most beautiful destinations. The island boasts incredible ocean views and quaint eateries where you'll find plenty of locals dining. If you want to plan your visit to Coronado properly, there are a few important steps to take to make it memorable.
Choose the Right Hotel
Choose a hotel that provides the comfortable accommodations you need. The hotel should be close to popular attractions and public transportation to make it easier to get around without traveling too far from where you're staying. If you have your heart set on staying near the beach, check out the beautiful 1906 Lodge. Coronado Beach visitors are pampered in style at this elegant historic hotel, which is within walking distance of the island's main restaurants and galleries as well as the world-famous Coronado Beach and Hotel del Coronado.
Plan Your Activities
Coronado offers many activities to enjoy year-round, whether you want to rent bikes and go cycling through the island's charming neighborhoods or take surfing lessons from a local instructor. The island even has an 18.7-mile bike route that allows you to enjoy views of the Pacific Ocean and San Diego Bay. You can also take advantage of boat rentals and book sailing lessons to spend more time on the water. The destination is also a great place to browse local boutiques and coffee shops in the different neighborhoods.
Decide How You Plan to Get Around
Although many places in Coronado are within walking distance, there are other spots that can take longer to travel to, making it necessary to decide how you plan to get around. You can consider renting a car or using rideshare services. When you need to get to the island from San Diego, consider taking the ferry from the San Diego waterfront. There's also the transit bus #901 to hop on, which will take you directly to downtown Coronado.
Find the Best Places to Dine
Coronado is a great place to explore local eateries, whether you're in the mood for authentic Italian food or homemade gelato. Research some of the top restaurants to visit during your stay to ensure you experience the variety of delicious flavors available. It's also a great place to visit brewpubs and order local seafood.

Serẽa, located at the historic Hotel del Coronado, serves local sustainable food and has a raw bar. Little Frenchie, a great place to stop by during the day, is a Parisian-style bistro where you can order French wines, steak frites, and escargot. If you're craving baked goods, stop by Tartine, which is popular because of its scrumptious scones and croissants. It's also a great place to read a book while indulging in charcuterie and pâté plates.
For visitors who are looking for a perfect seaside getaway and want the cozy, charming feel of a Coronado Island B&B, 1906 Lodge is the ideal destination. Many of our guestrooms feature private entrances, balconies, spa tubs, wet bars, and cozy fireplaces. Call us today at 866-435-1906 to reserve your room at one of the premier hotels in Coronado, just across the bay from San Diego.
◀ Go back