Coronado Island's Most Underappreciated Attractions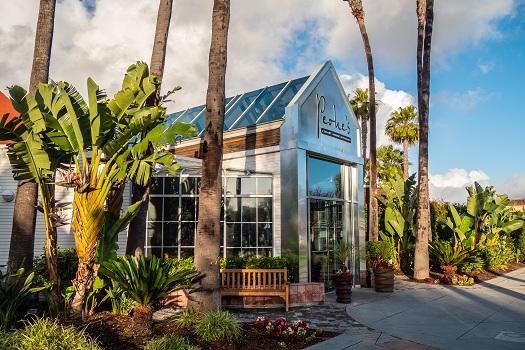 The Hotel del Coronado is one of the crown jewels of the San Diego–adjacent city that is Coronado, as is the award-winning beach here. While we certainly encourage checking out what's popular and more "touristy" in nature during your time here, there are some underrated attractions equally worthy of your attention. The friendly team from 1906 Lodge, Coronado visitors' top choice for unmatched comfort and exceptional service, present several notable recommendations below.
Bayview & Centennial Parks
These two Coronado parks are underrated attractions in the sense that most first-time visitors to this area don't realize the full extent of what these parks have to offer. For instance, Bayview Park is a smaller park that's more peaceful and quiet, and it's a great place to catch an unobstructed view of the San Diego skyline.

Recognizable by its tall palm trees, Centennial Park also offers impressive SD views, and it has expansive lawn areas and picnic benches. Other amenities here include:

• Sandy beaches on both sides
• A paved bike path
• On-site restrooms
• A fishing pier
Crown Cove
This beautiful yet underrated Coronado gem is an east-facing sandy beach that's technically part of Silver Strand State Beach. An entrance fee is required, but it's reasonable, and you'll be rewarded with great views and a beach that's more on the quiet side, since it's often overlooked by casual visitors. Visit the Crown Cove Aquatic Center here if you want to rent a boat, kayak, or paddleboard to use during your stay in the area.
Observation Pier at Crosby Park
Technically in San Diego on Crosby Road, this is an underrated attraction that's easily accessible from Coronado. It's worth mentioning because it's a perfect place to snap pics of the Coronado Bridge and Coronado Beach from different perspectives while standing on the observation pier.
Coronado Historical Association
If you have an appreciation of local history, head to this somewhat underrated Coronado destination. The Coronado Historical Association features both special and permanent exhibits, extensive archives, and examples of local art.
Vietnam Unit Memorial Monument
This serene flag-adorned memorial in Coronado is worth a visit if you have an appreciation for meaningful local monuments. Located on Naval Amphibious Base Coronado, it features three Navy boats as a tribute to Coast Guard and Navy veterans.
Coronado Public Library
You may not think to stop at the local library while in vacation mode in Coronado. However, if you do stop here, you'll be treated to free Wi-Fi, events for kids, and convenient access to an assortment of digital and traditional resources you can enjoy in a quiet atmosphere.
Hidden Gems on Orange Avenue
Orange Avenue is the main avenue in Coronado, but it still has some underrated shops and other local finds not always on the radar of visitors. Fortunately, all you'll need to do to discover niche shops like Paris & Me Boutique and La Mer is to give yourself a little extra time to browse during your visit. Dining destinations worth discovering on Orange Avenue include:

• The Henry, a charming eatery with great service and appetizing menu items
• Burger Lounge, a highly recommended burger spot
• Rosemary Trattoria, an unassuming, down-home Italian restaurant with fantastic dishes 
For California visitors who are looking for a perfect seaside getaway with comfortable amenities similar to a bed and breakfast, Coronado, CA, is home to 1906 Lodge—the ideal destination. Many of our guestrooms feature private entrances, balconies, spa tubs, wet bars, and cozy fireplaces. Call us today at 866-435-1906 to reserve your room on Coronado Island, just across the bay from America's Finest City.
◀ Go back