8 Cost-Free Ways to Enjoy Coronado Island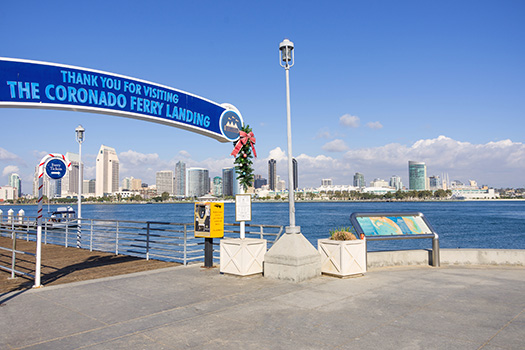 Vacationing in Coronado, just across the bay from San Diego, California, means an almost endless list of exciting entertainment and things to do. The San Diego area isn't known for being a budget-friendly destination, but with some planning, you can pack in a lot without spending a lot. If you're on a budget, take the time to look through this list of free things you can do in Coronado to put together one of the most incredible vacations you could dream of.
1. Have a Bonfire on the Beach
Coronado's North Island Beach allows bonfires and even has several fire pits for guests to use. Whether you're alone or with a group, a bonfire is a unique way to end the day under the stars with the sound of waves crashing nearby.
2. Stroll Coronado's Boardwalk
Beaches and boardwalks make for a great afternoon of people watching. Some of the best views of the ocean and the bay are visible from the boardwalk.
3. Go Tide Pooling
The San Diego area, especially Coronado Island, is known for its tide pools. Keep an eye on the tides and go tide pooling for a few hours to see what types of marine life you can spot. Everything from sea stars to octopuses can be seen in the tide pools.
4. Hit the Beach
Coronado Island's beaches are among the most beautiful in Southern California. Spending the day at the beach is free, and there's a beach for every type of seaside activity you have in mind.
5. Walk Down Orange Avenue
Orange Avenue, the main street in Coronado, is picturesque and filled with architectural interest. It's not only fun to explore, but it also offers plenty of opportunities for people watching and window shopping. Stroll on down to the Coronado Ferry Landing and check out the Coronado Farmers' Market, where you'll find fresh produce, flowers, and plants offered by local growers from all over San Diego County.
6. Explore Spreckels Park
Spreckels Park is the main park in Coronado and the site of numerous community events. Many of these events are free and held on a regular basis, such as the Art-in-the-Park series and evening concerts that inspire you to dance under the stars.
7. Watch a Grunion Run
For a truly unique Coronado Island experience, head to the beach to watch tiny grunion run and spawn on the beach. This is an activity that requires you to visit during a specific time of the year because grunion usually spawn from March through August. Peak spawning occurs from late March to early June.
8. Picnic in Tidelands Park
One of the more scenic vistas can be enjoyed from Tidelands Park, where you have a great view of the Coronado Bridge. Pack a picnic lunch and a Frisbee to entertain yourself during an afternoon in this beautiful park.There are so many free opportunities to enjoy Coronado Island that you won't be able to do everything you want to in just one day, so reserve a room for a night or a week at 1906 Lodge. Coronado guests will be amazed at our array of comfortable amenities and the stunning beauty of our meticulously restored historic building. Our staff is dedicated to making your experience memrable, so call us to reserve your room today at 866-435-1906.
◀ Go back