Why Is Coronado Attractive to Visitors?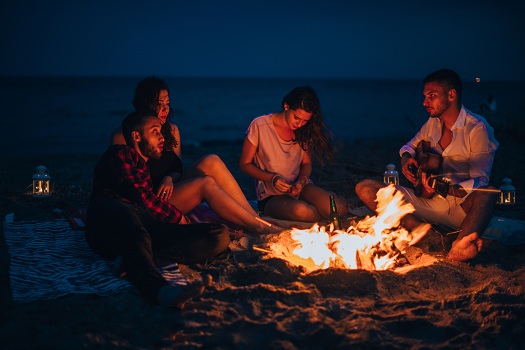 People who travel a lot are likely to have some information about Coronado and why it's a great vacation destination. Therefore, you don't need to convince them to visit the city. However, some people know nothing about Coronado and would be interested in visiting. Here are a few reasons to consider choosing Coronado as your next travel destination.
The Best Beaches
Everyone who loves traveling appreciates beautiful, well-maintained beaches, and Coronado beaches have won several national awards. When you visit the island, your priority should be to visit the beaches. If you're the kind of person who prefers lounging on the beach as you read a book, you'll have a peaceful time reading on the glistening sand of Coronado's beaches. Additionally, if you're a dog person, there's a dog beach on the island.
If you're looking to stay near the beach for a night or a few days, check out the beautiful 1906 Lodge. Coronado Beach visitors are pampered in style at this romantic historic hotel, which is within walking distance of the island's main restaurants and galleries as well as the world-famous Coronado Beach and Hotel Del Coronado.
Perfect Weather
No place can compete with Coronado. Boasting sunshine for around 265 days a year and 70-degree temperatures almost all year long, it's ideal for tourists. With such weather, you can always spend time at the beach enjoying different activities comfortably. In case the sun is too hot, you can decide to take a swim and cool off.
Tide Pooling
When there's a low tide, tide pools appear clearly in front of the beach. As a result, you'll be able to get a clear view of small fish, sand dollars, and hermit crabs. You can show your kids the sea creatures without having to spend a dime while at the beach.
Boating on the Bay
Not only are the land activities in Coronado thrilling, but the water sports opportunities are also exciting for any water enthusiast. As long as you're at the beach, you can try various water sports and boating activities. From renting a kayak to riding a jet ski, you'll be spoiled for choices when it comes to activities in the water.
Spreckels Park
When you visit Coronado, if you need a short reprieve from the beach, there's a lovely park located at the heart of the island. Spreckels Park is equipped with a huge play area for kids and well-maintained grass for picnics. In addition to providing wonderful spots for enjoying an afternoon out, another good thing is that all Coronado parks are free of charge.
Fires on the Beach
After enjoying all that Coronado offers during the day, you might think the nights are relaxed, but the party never stops. Coronado has several beach fire pits that are free to the public. However, the policy is first-come, first-serve. To make the evening tastier, bring along some marshmallows to roast.
For Coronado visitors who are looking for a perfect seaside getaway with comfortable amenities similar to a B&B, Coronado Island, San Diego is home to 1906 Lodge—the ideal destination. Many of our guestrooms feature private entrances, balconies, spa tubs, wet bars, and cozy fireplaces. Call us today at 866-435-1906 to reserve your room on Coronado Island, just across the bay from America's Finest City.
◀ Go back