4 Tips for Travelers Heading to California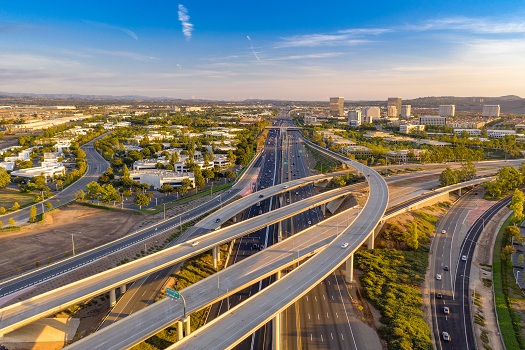 California is one of the premier destinations for people from all over the world. The state opened up fully on June 15th, 2021, which means you have more opportunities to enjoy the beauty of the Golden State. With so many things to do, you may be wondering how to get ready to maximize each moment of your stay. Knowing these things about traveling to California helps you prepare for your trip with confidence that you'll enjoy your time here.
1. Check for Current Travel Guidelines
Right now, there aren't any major travel restrictions in place regarding COVID safety. However, there are a few recommendations. Although vaccinations aren't required, it's generally recommended that people get them. Some concert venues and other tourist destinations may ask for vaccination verification or require you to wear a face covering. Keep in mind these guidelines are changing frequently. New variants could require more restrictions to be put into place. Checking for any new changes a few days ahead of time helps you be prepared.
2. Prepare to Bring Your Own Bag
California is known for taking an eco-friendly stance in the majority of situations, and they've made some groundbreaking decisions. The state is known for being the first one to enact a statewide ban on single-use plastic bags at retail store locations. If you forget a bag, don't worry. You can purchase them for a small fee. However, bringing your own reusable bags along shows respect for the environment and doesn't require much effort. You can even use your beach tote as a shopping bag during your stay.
3. Book Essentials in Advance
Now that travel restrictions are lifted in California, you can bet there's a long list of people who have been waiting for this moment. Although the state is plenty big enough for everyone, you do want to head off any potential inconveniences by making sure you have all of your basic reservations in place. Hotels fill up fast, and you'll want to book early enough to know your traveling group's needs will be accommodated. Next, you'll want to book a car rental if you're flying to your vacation destination. Once you have those things set up, try to call ahead to any restaurants and other venues you want to visit to see if they take reservations for your travel dates.
If you're planning to stay near San Diego for a night or a few days, check out the beautiful 1906 Lodge. Coronado Beach visitors are pampered in style at this romantic historic hotel, which is within walking distance of the island's main restaurants and galleries as well as the world-famous Coronado Beach and Hotel del Coronado.
4. Plan for Plenty of Time
Coronado and San Diego in general have so much to see and do that you could spend a week or two here and still need more time to be able to enjoy everything on your wishlist. You'll also want to consider the time it might take to drive up the Pacific Coast Highway to other major cities. California traffic can get pretty heavy, especially during rush hour. You'll still have time to make it to various destinations, but it does help to add some extra time in your itinerary for commuting from one place to another.
For California visitors who are looking for a perfect seaside getaway with comfortable amenities similar to a bed and breakfast, Coronado, CA, is home to 1906 Lodge—the ideal destination. Many of our guestrooms feature private entrances, balconies, spa tubs, wet bars, and cozy fireplaces. Call us today at 866-435-1906 to reserve your room on Coronado Island, just across the bay from America's Finest City.
◀ Go back