5 Things Women Will Find Delightful when They Visit Coronado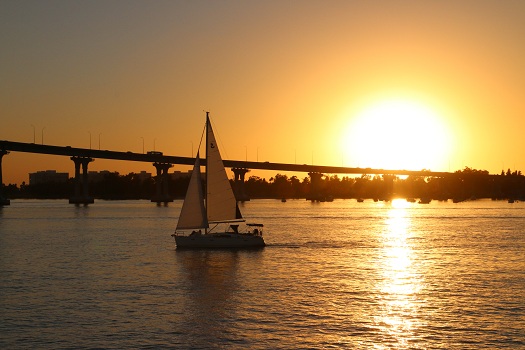 The naturally charming, sun-kissed coastal delight known as Coronado is inviting to anyone looking to have a lot of fun in a place with a cozy small-town feel. If you're a woman coming to this city just across the bay from San Diego, you'll have plenty to see, taste, and enjoy while you're here. Read on for five things women are welcome to enjoy when traveling to Coronado, recommended by the people who know the island best, the friendly staff at 1906 Lodge. Coronado Island visitors quickly fall in love with our hotel's elegant comfort, and we're within walking distance of the island's shops, restaurants, and exquisite beaches.
1. Great Local Beaches
It's only natural to gravitate to the beach when traveling to Coronado. Women coming here for some well-earned alone time or vacations with their families can have a great time at the award-winning Coronado Central Beach, with its naturally sparkling sand. It's a popular spot for swimming, sunbathing, and casual strolling. Silver Strand State Beach is another charming local beach. When weather permits, it's a great place to have a picnic.
2. Sweet Treats
According to Elitedaily.com, 40 percent of women surveyed said they have an appreciation for chocolate treats. If you love sweet treats of this nature, you'll love Moo Time Creamery. It's an iconic Coronado eatery that serves up ice cream with tasty mix-in options, such as chocolate chips, Kit Kat bars, and many other delightful treats. Other local places where your sweet tooth can be satisfied include:
• Fuzziwig's Candy Factory
• Gelato Paradiso
• Cold Stone Creamery
3. Orange Avenue
Coronado is a city that prides itself on welcoming smaller, more unique businesses, so if you're a woman who enjoys shopping while on vacation, this is one of the reasons you'll appreciate Orange Avenue. It's lined with boutiques and specialty shops, such as Treasures from the Heart, which offers unique gifts and souvenirs. You can also pick up local art here or take a break and sample what's on the menu at the charming eateries along this Coronado thoroughfare.
4. Stunning Natural Scenery
You don't have to be a professional shutterbug to enjoy taking great pics for your own personal collection or social media pages. If you're a woman with an eye for scenic locations, Coronado has much to offer. For instance, Tidelands Park is a perfect place to get some great shots of the Coronado Bridge and other points of interest. Some other spots in the area where you can take amazing photos include:
• "Nature's Bridge to Discovery" on the Silver Strand
• Spreckels Park
• The Coronado Ferry
• Hotel del Coronado
5. Walking or Hiking
According to recent statistics, nearly half of all hiking enthusiasts are women. If you're in this group, Coronado has plenty of places where you can hike or walk at any pace you prefer while surrounded by natural beauty and scenic wonders. The Bayside Trail by the Cabrillo National Monument and the wider paved Bayshore Bikeway Trail are among the many top trails within the area.
No matter what kind of vacation experience you're looking for, you're sure to find Coronado Island is the ideal spot for fun and relaxation. If you're planning a getaway to sunny Southern California and your idea of the perfect place to stay is a quaint, comfortable Coronado Island B&B, you'll find everything you need at 1906 Lodge. From our complimentary mimosas to our in-room spa tubs, we can provide you with the perfect escape. If you'd like to reserve a room at our charming boutique hotel, call us today at 866-435-1906.
◀ Go back